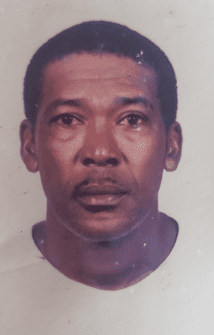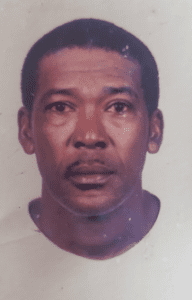 Ephrem Bannis, also known as "El Toro" or "Dianne," of Estate Cane Frederiksted died on Friday, Feb. 14. He was 59 years old.
He was preceded in death by his parents: Jno-Baptist Bannis and Rosaline Bannis.
He is survived by his companion, Sheryl "Agatha" Bonnie; daughter, Dioné Y. Bannis; son, Dylan D. Bannis; grandchildren: X'haleah A. Petersen and Destiny N.M Ford; sisters: Decima Baptiste and Brenda Bannis; brothers: Joseph Bannis, Hermit Bannis, Johnson Bannis, Heskieth Bannis, Smith Bannis and Casmir Bannis; sister-in-law, Sharon "Albertha" Bonnie; many nieces, great nieces, nephews and great nephews too numerous to mention; special friends: Lestard Joseph, Bernard Alexis, Pearl, Trenton and Brian; as well as other relatives and friends too numerous to mention.
A viewing will take place at 9 a.m. followed by a funeral service at 10 a.m., Friday, March 6, at Frederiksted First Assembly. Interment will be at Kingshill Cemetery.