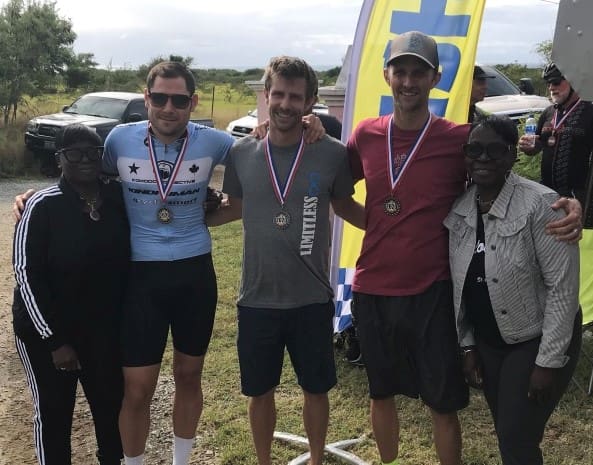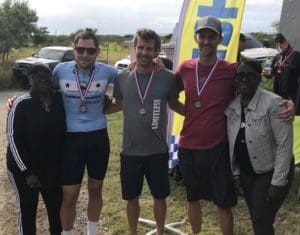 On Sunday, Feb. 16, the Virgin Islands Cycling Federation held the 4th Annual Donald's Challenge Road Race in memory of Donald Christian who died suddenly from an illness. Christian was an avid cyclist and well respected by the local cycling community. Two of his sisters, Carol Williams and Joyce Caines, were on hand to share a few words about their brother and to present the awards at the conclusion of the race.
The race started at the entrance gates to Ha' penny Beach on St. Croix's Southside Road, headed west to Cane Garden, turned around, then headed out to Castle Nugent, then back to Ha' penny.  Each lap was about 7 miles.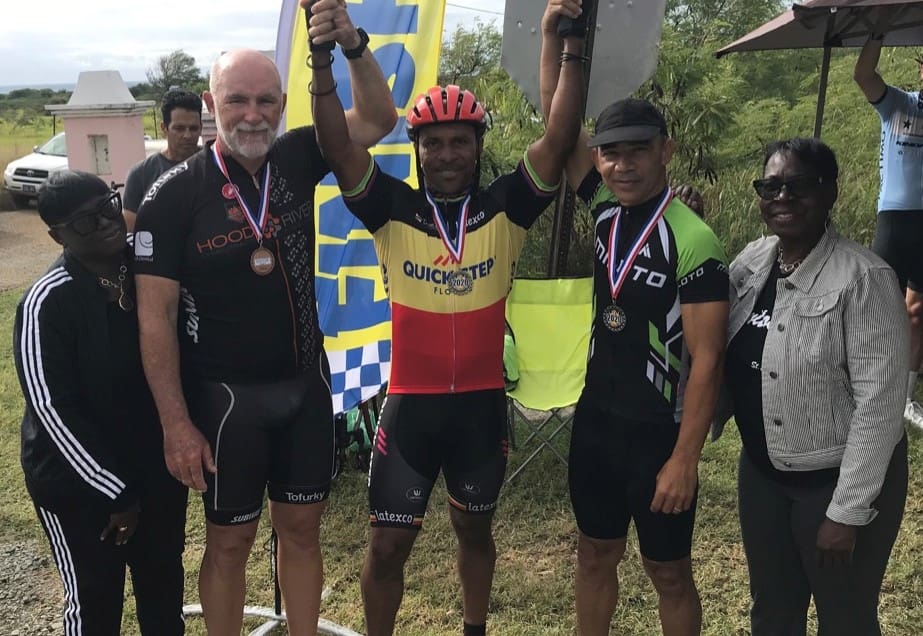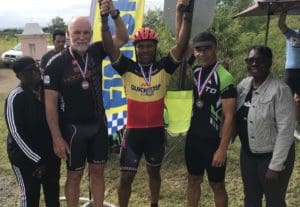 As the nine Elite riders lined up at the start of the race, St. Croix cyclists noticed an unknown rider from St. Thomas.  Matthew Erchull headed out at an aggressive pace and kept the tempo going through all five laps.  By the end of lap 2, the Elite group had separated into smaller groups.  By lap 4, the trio of St. Thomian Erchull, Stephen Swanton and Ian Collins had advanced nearly 3 minutes on the next group, which included Joey Swanson and Glenn Massiah.  Spectators were ready for an all-out sprint to the finish, but instead were surprised to see Swanton rolling in alone.  His time was 1:35:03.  Erchull crossed the line in second in a time of 1:35:58; Collins was third in 1:36:37.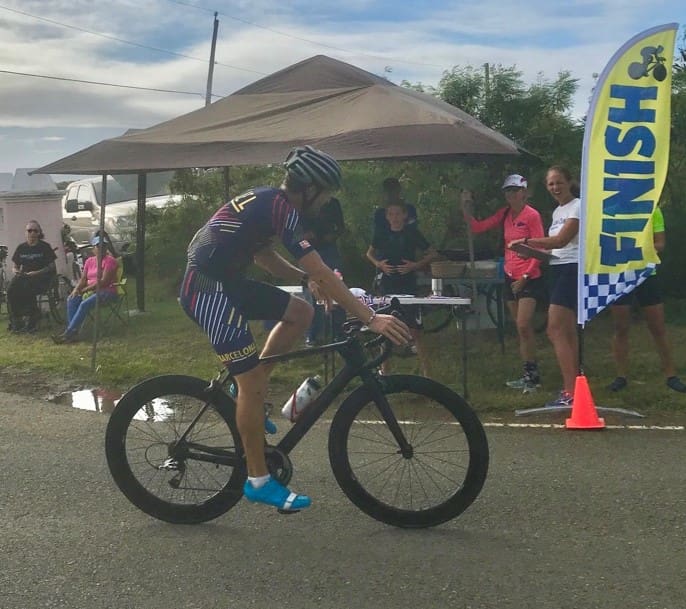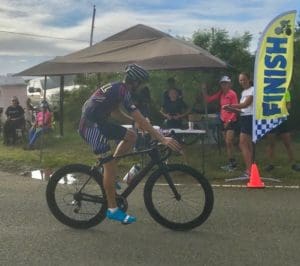 The finish of the Expert race displayed greater excitement at the line. After riding together for the full 28 miles, Mario Peters made a final push towards the finish line and pulled just seconds ahead of Miguel Cruz and Troy Holloway.  Peters' time was 1:23:48; Cruz and Holloway both finished in 1:23:51. Hannah Cranford of St. Thomas was the lone woman in the Expert race.  She finished fourth overall in a time of 1:24:03.
The small Sport category was joined by the Women's category on the starting line of the 14-mile race.  It was an "every man for himself" kind of race.  James Meyers was the winner in a time of 45:07.  Yves Abraham was second in 48:15; 13-yr-old Mason Lambert was third in a time of 49:04.  While Megan Lambert could not provide much of a draft for Meyers, they worked together for most of the race. Meyers nudged out Lambert at the line, and she finished in 45:09.  Lisa Gay (51:40) was the second-place female finisher; Jan Powell (53:58) was third.
The next cycling race will be the St. Paddy's Individual Time Trial set for 7 a.m., Sunday, March 15.  The race will start at Junie's Bar & Restaurant, go to Union and Mt. Washington, then finish at Ha' penny.
For more information, call 332-6282.