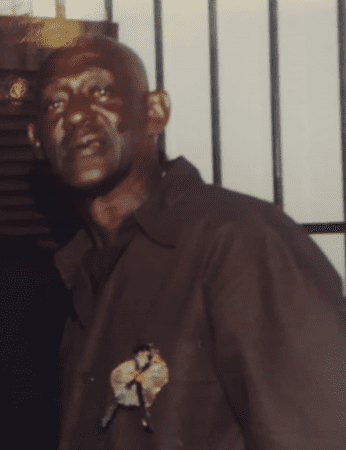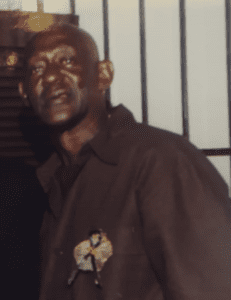 Leroy A. Samuel of Estate Mon Bijou died on Wednesday, Jan. 22. He was 75 years old.
He was preceded in death by his parents: Richard A. Samuel Sr. and Alberta Tookes.
He is survived by his wife, Sandra M. Samuel; daughter, Donah Samuel; son, Leroy A. Samuel Jr.; grandchildren: Akelia Samuel, Leroy A. Samuel III and Tristian Samuel II; great- grandson, Malik Chism; sisters: Maria Samuel, Margaret E. McIntosh, Vivian Lang and Joan Henley: brothers: Ira Richard Jr., Rubio Clemence and Ernest Bess Samuel; and nieces: Marilyn, Estia, Magdelin, Denise, Mae, Lonnie, Rev. Debra, Joan, Rochelle, Sandra, Tracy, Glenis, Renee, Natassia, Nicole, Latoya, Eve, Sasha, Shante, O'Real, Kizzy, Zara and C'Nigua.
He is also survived by nephews: Bruce, Micheal, Tony, Delemo Sr., Terrance, Leroy Jr., David, Karim, Richard III, Richard, O'neal, Clemence III, Lamel, Ernest Jr. and Reyldo Carlos; daughter-in-law: Clavia A. Johnson Samuel; brothers-in-law: Kenneth Solomon, Adrian Solomon, Robert Lee, Lewlyn Solomon, Leroy Henley, Bruce McIntosh Sr. and Willard John; and sisters-in-law: Curliss Solomon John, Leona Amarillis, Geraldine Roberta Samuel and Karen Bess.
Other survivors include special friends: Howard, Herman, Alvin, Warren, Leroy, and Ovaldo; cousins and other relatives: Samuel Family, Soloman Family, Francis Family, Henley Family, Jackson Family, Schrader Family, Acoy Family, the entire Mon Bijou Community, and Friedensfeld Midland Moravian Church; as well as other relatives and friends too numerous to mention.
There will be a viewing at 9 a.m. and a funeral service at 10 a.m., Friday, Feb. 21, at Friedensfeld Midland Moravian Church. Interment will follow at Kingshill Cemetery.