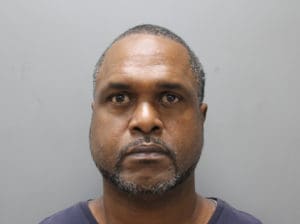 The V.I. Police on Thursday arrested Korda Cornelius of Contant Knolls and charged him with a pair of firearms charges after a routine traffic stop.
According to the police report, at about 1:25 p.m. Thursday officers were on Raphune Hill on traffic enforcement with they observed a vehicle with the windshield heavily tinted. They initiated a traffic stop of the vehicle and said they noticed the odor of marijuana coming from it. That prompted officers to search the vehicle, where they found two firearms of different calibers.
Upon finding the firearms, Cornelius was placed under arrest.
Bail for Cornelius was set at $50,000. Unable to post bail, he was remanded to the Bureau of Corrections pending.