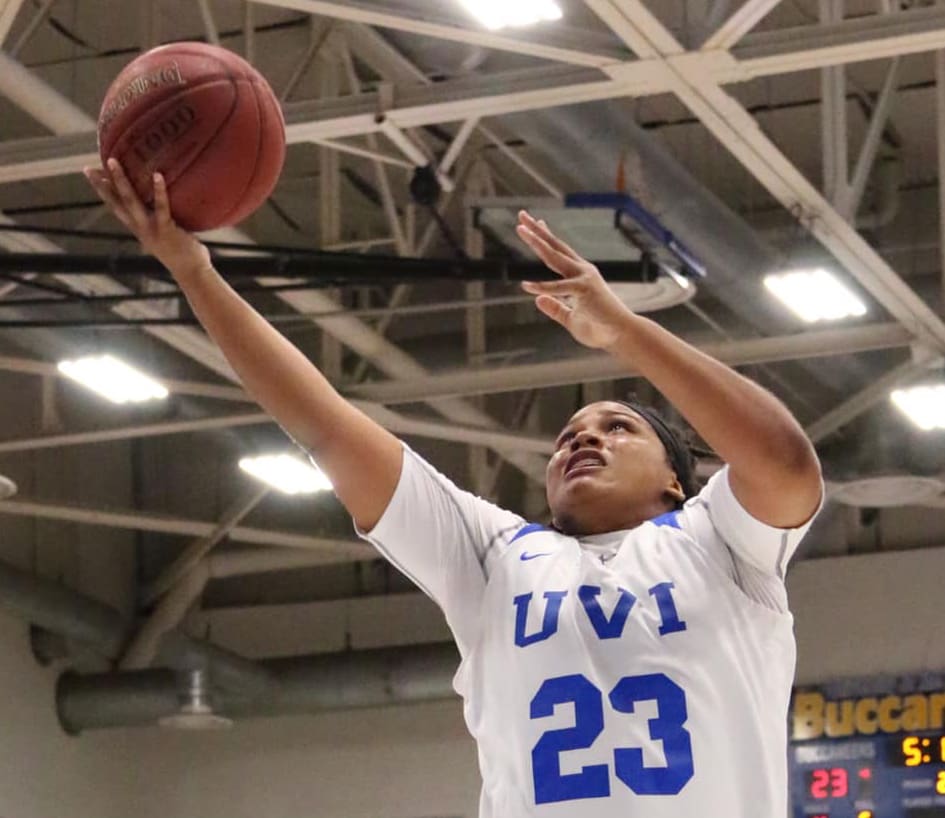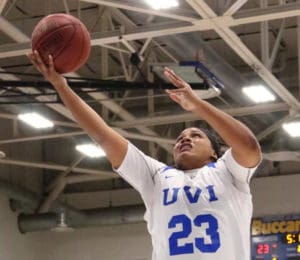 Both the men's and women's basketball teams from the University of the Virgin islands defeated their counterparts from Carver Bible College of Atlanta.
The UVI Lady Bucs secured their first home win of the season and moved to 5-17 on the season after their 69-53 victory over the Cougars.
The Lady Bucs jumped out to an 8-2 lead and by the end of the first quarter led 13-6.
In the second quarter the Lady Bucs got the lead up to a dozen points, 24-12, with 5:30 left before halftime. Carver cut the deficit to two points with just under a minute and a half left in the second quarter but UVI closed the half by scoring the last five points and were up, 29-22, at the break.
In the second half UVI was holding on to a four-point edge with less than six minutes to play in the third quarter before going on a 12-3 run that boosted their lead and gave them a double-digit lead that they held onto for the rest of the game. The Bucs led by as much as 21 points in the fourth quarter before taking a 16-point victory.
UVI had four players in double figures: Jazmen Anthony led with 17 points, Aiza Travis had 14 points, Jaydn Rice 13 and Allan Hurst 10.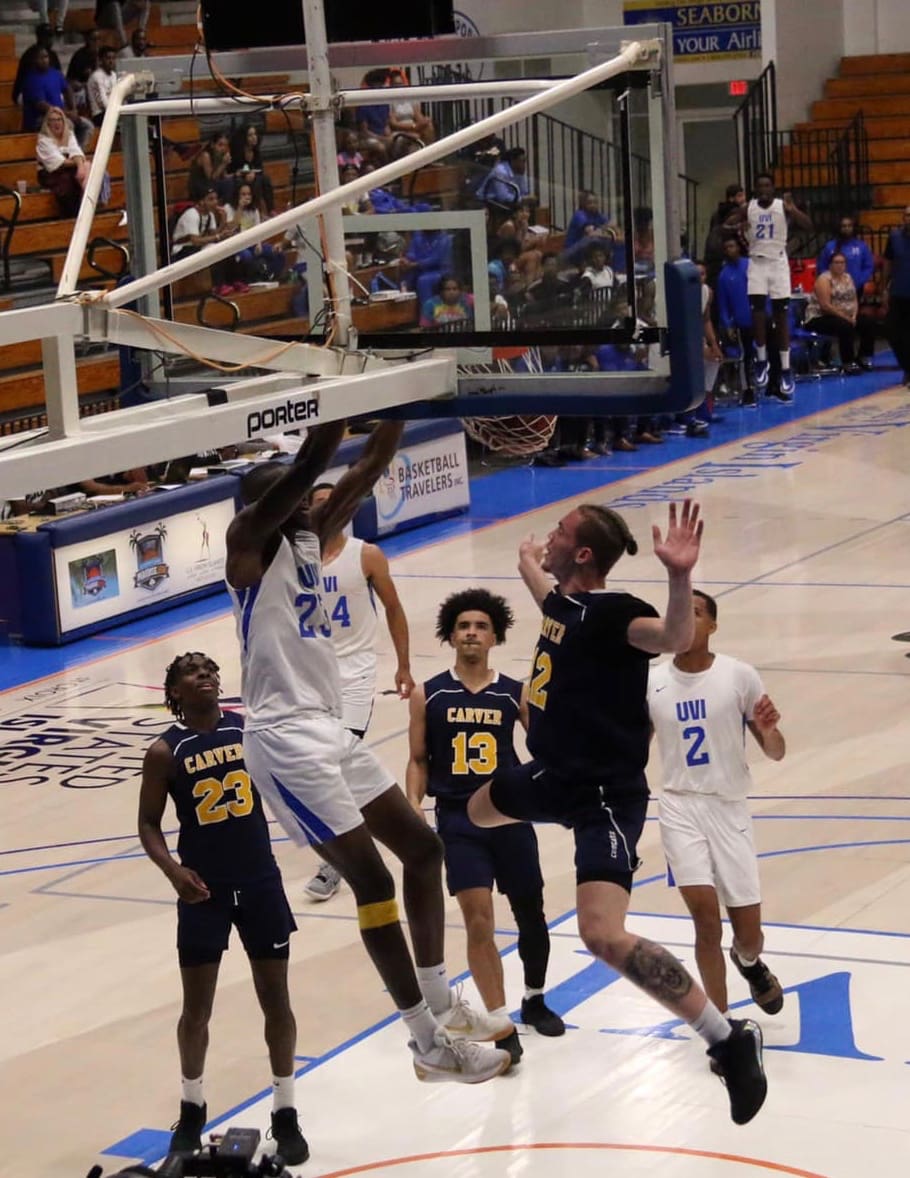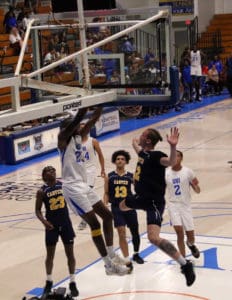 In the men's game, UVI fell behind 9-5 before going on a 13-2 run, giving the home team an 18-11 lead with just under 14 minutes left in the first half. Carver College cut the deficit to two, but UVI built it back to eight, 24-16. The Bucs led by as much as 11 in the first half, but the difference was back down to single digits as the Bucs went into the locker room with a 36-27 advantage.
The second half was a see-saw battle, with the visiting Cougars cutting the lead to one, UVI going on its own run, then Carver going on a 7-0 run to tie the score at 43 with 12:30 left in the game.
UVI scored the next six points to retake the lead and though Carver cut the deficit to one on three separate occasions, the Cougars couldn't quite get even.
With the score 55-54 with about six and a half minutes to go UVI went on an eight-point run, taking a comfortable lead until the end of the game, which they won by a final score of 73-59 win.
Keith Gillmore had 26 points and Muhammadu Jawaru had 16 points in the victory.