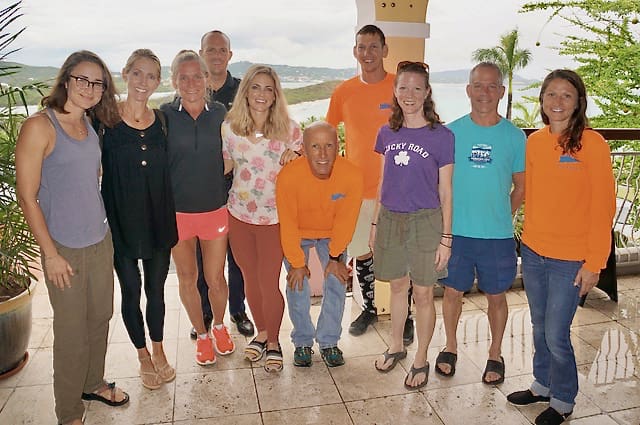 Jessica Carter, of St. Croix, was the fastest of 63 runners who braved rainy conditions on Jan. 25 to participate in the 11th annual St. Croix Scenic 50 Ultramarathon.
The longest of the three courses went from Christiansted to Frederiksted and back, ending at the Buccaneer.
Carter's time was 8:48:28. On her heels was Erin Williams, of Virginia, in a time of 8:51.55. George Forbes, of Colorado, finished third in 9:20:02 and Matthew Halk, founder of the race in 2010, came in fourth at 10:23:19.
"It was great to be home and see the race thriving and growing," Halk said. That first year only 10 people finished the race.
This year, 32 runners took part in the 50-mile relay. The winning team was Dr. Ester Ellis, Bridget Klein, Megan Lambert and Julie Sommer from St. Croix.
In the 50-kilometer race, William Bohlke took the top spot with a new course record of 4:54:04. Kathleen Brownsdon came in second and Sissel Holloway came in third. All three are from St. Croix. Bohlke holds the records for the 50-mile and 50-kilometer courses.
"Seeing a relay team from a local high school was encouraging. This next generation of runners will carry on the legacy of this and other St. Croix races," Bohlke said.