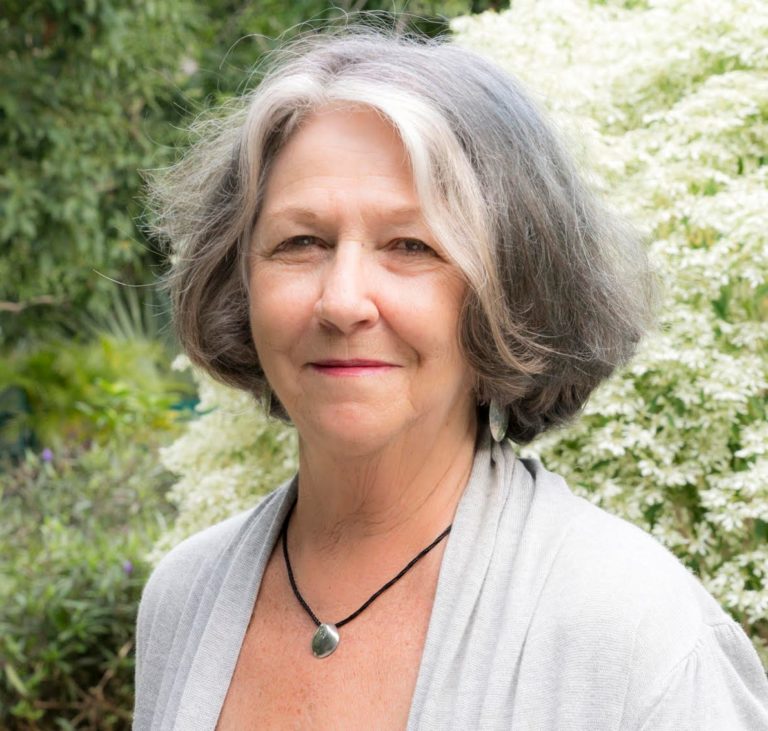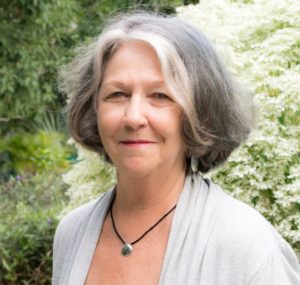 I have had the good fortune, as I have around so many things in this long life, to have met and been twice in the company of Bryan Stevenson, whose memoir, "Just Mercy," has been made into a movie by the same name. (Playing Jan. 29 on STT and STX.)
The dramatization of Stevenson's memoir mostly centers on the exoneration of Walter McMillian, Stevenson's first major victory in a lifelong fight against the death penalty. Spoiler alert: There have been far more losses in that battle than wins. McMillian a black man who spent nearly six years on Alabama's death row after being convicted of a murder he didn't commit, was released and all charges dropped in 1993, after Stevenson's masterful and gruelingly painful uphill battle through the courts of Alabama.
The first time I met Stevenson was in January 2014 at Prior-Jolleck Hall on the Antilles School Campus on St. Thomas. He was invited to St. Thomas by The Forum at the suggestion of Patricia Gruber. Five years earlier, the Peter Gruber Foundation had awarded him its 2009 International Justice Prize.
Stevenson was relatively unknown at the time, but as I was, along with LaVerne Ragster, in the final phase of putting together the Rotary Practice Peace Initiative's first event, the announcement of his presentation seemed prescient. It was.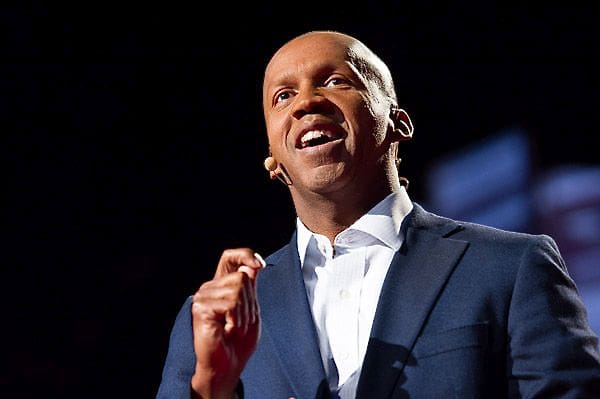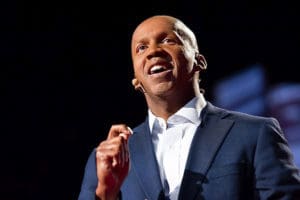 I don't remember ever being as enraptured by a speaker as I was by Stevenson that night. Naturally, though a very good film, it pales in comparison to the living, breathing man. With his gift of speech, Stevenson offered truths that night six years ago that have become an inextricably part of the essay of my life.
One of the stories he told about a 14-year-old boy who had killed his stepfather – a county sheriff – with the man's own weapon after finding his mother seemingly dead on the kitchen floor was chilling. I do not recall if the young man was facing the death penalty or life imprisonment – both of which Stevenson has successfully challenged on behalf of teenagers.
Following the gut-wrenching story of this teen who had repeatedly watched his mother's partner beat and abuse her over a long period on time – in a moment of blind grief – had taken matters into his own inexperienced hands, Stevenson asked a searing question.
"How would you like to be judged for the rest of your life by the worst thing you ever did?"
That is what we do. It is what I have done. It is a hard lesson and an even more challenging question.
Two-and-a-half years later, in October 2016 at a New Yorker Festival panel discussion "Reporting for Reform," I chanced to meet Anthony C. Thompson, professor of Clinical Law at New York University. At the end of the event, I struck up a lively discussion with Tony about reporting in small, secretive communities. He gave me some excellent advice that resonated and further informed the direction of the Source publications. He agreed to meet with me for a deeper conversation about publishing a newspaper and conducting investigative reporting in a tiny Caribbean community at a later date.
When we met a month or so later in his office at NYU, he told me he was about to launch a new center at the university: The Center on Race, Inequality and the Law. He invited me to the opening event the following February 2017. It came up in our meeting that he and Bryan were very close friends, and as I was leaving pointed to the plaque on the office next to his. It read "Bryan Stevenson."
A few months later, my graced life led me back to NYU for the panel discussion that launched the opening of the center. Along with Thompson – a stunning speaker in his own right – the other presenters included Stevenson, Sherrilyn Ifill, president of the NAACP Legal Defense Fund, and Loretta Lynch, the 83rd attorney general of the United States.
Of course the discussion – one of the more memorable evenings of my life – centered on race in mainland America, which wouldn't seem to have much to do with a primarily black, self-governing community.
Having spent half my life here, however, I have long tended to think, it's not all about race. Many times I have observed, the issues faced by people of color are also about economics and social status.
Here's an excerpt from "A Perilous Path," the transcript of the candid discussion that took place that night. Speaking of the inequities and roadblocks faced by black and brown children in America, Stevenson said, "I think the Centers for Disease Control should declare a state of emergency in those zip codes," he said referring to the areas where children are "born to violent families, living in violent neighborhoods, going to violent schools."
"When they show up at four and five, they have trauma disorders that we're not diagnosing or treating," he said. "When you've got a trauma disorder, what you need to do is to make the child feel safe, but we do the opposite. We threaten them," Stevenson said. "We've got teachers who sound like correctional officers, principals who sound like wardens. And then we demonize them."
Any of this sound familiar?
It is heartbreaking to me when I see young children being treated as Stevenson described. Often, I feel paralyzed by my inability to stop it. But hearing someone like Bryan Stevenson speak of his own frustration and failure to affect the change he too wants to see in our systems, I don't feel quite so alone.
In one of the last scenes of the movie, which opened with white lettering on a black screen, "Based upon a true story," Stevenson, played convincingly by Michael B. Jordan, is sitting in a large official looking room with Walter McMillian, played equally as stunningly by Jamie Foxx. Below, which is taken directly from "Just Mercy," Jordan says:
"I felt the need to explain to people what Walter had taught me. Walter made me understand why we have to reform a system of criminal justice that continues to treat people better if they are rich and guilty than if they are poor and innocent. A system that denies the poor the legal help they need, that makes wealth and status more important than culpability, must be changed. Walter's case taught me that fear and danger are a threat to justice; they can infect a community, a state or a nation and make us blind, irrational and dangerous."
He finishes, facing directly into the camera:
"Mercy is most empowering, liberating and transformative when it is directed at the underserving. The people who haven't earned it, who haven't even sought it and are the most meaningful recipients of our compassion."
The End
Correction: The original Source story said Stevenson was brought to the Virgin Islands by Patricia Gruber. While it was her suggestion, The Forum was the supporting organization.