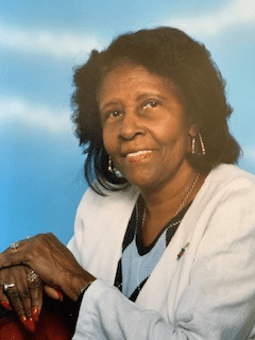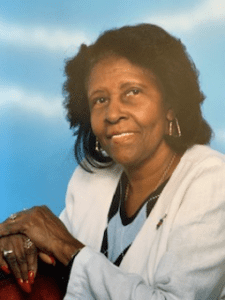 Family and friends mourn the loss of Janet Valencia Prince-Soto of Christiansted, St. Croix, U.S. Virgin Islands, who courageously and gracefully entered into eternal life on Jan. 6 in West Chester, Penn. A gift from God, she was born on the island of St. Thomas, U.S.V.I., on Nov. 6, 1933, to Frank Ezra Prince and Agatha Gordon Petersen.
As an entrepreneur, Mrs. Prince-Soto was a successful business owner, having owned and operated two beauty salons (Town House Beauty Salon) and a beauty supply (Odds and Ends) on the island of St. Croix. She was known as a skilled and talented beautician. She obtained her beautician's certification and license from Orchid Beauty School, New York City. Always seeking to move her profession to the highest level of professionalism, she co-founded and, for many years, served as chairperson of the VI Board of Barbers, Beauticians and Manicurists. She was instrumental in crafting and implementing policies and procedures that set standards for certification and licensure in the profession.
A long-time education advocate, following her illustrious career as an entrepreneur, Prince-Soto answered the call to service as a cosmetology and vocational education teacher in the Virgin Islands Educational System.  She also served on and chaired the Board of Vocational Education where she provided her expertise in the area of teacher certification. Fluent in both Spanish and English, she also was a bi-lingual educator.
Well-known for her efforts to inspire our youth, she was the first cosmetology teacher at St. Croix Central High School and established the foundation for the success of the students and the program. A dedicated, caring teacher who went over and beyond her regular duties to nurture students, she was known for her no-nonsense approach and high standards for them.  She strove to cultivate their growth outside the classroom and formed a student travel club to expose them to cultural and educational experiences beyond the classroom and their community. She retired from teaching after 22 years of noble service.
Displaying a love for her community, she engaged in community service as a member and officer of several local and national organizations, including: National Federation of Business and Professional Women's Clubs Inc.; Eta Phi Beta Sorority Inc.-Gamma Zeta Chapter; St. Croix Friends of Denmark Society; and, Tuskegee Airmen-St. Croix Chapter; Phi Delta Kappa.  She received honors and accolades too numerous to mention from these and other organizations.
Mrs. Prince-Soto was a graduate of Charlotte Amalie High School on St. Thomas. She earned a Bachelor of Science in Vocational Education from Central Connecticut State University. Fluent in both Spanish and English, she earned a bi-lingual education certification from Universidad Metropolitana in Rio Piedras, Puerto Rico, in 1989.
All of her successes would not have come to fruition without her strong belief and faith in God. A God-fearing woman, she strongly believed that through God, all things are possible. Whenever she was faced with what may have seemed an insurmountable challenge, her favorite saying was, "The Lord will help me through this."
Left to celebrate her life and legacy are her daughters: Olympia Vessup Mitchell (Benjamin) of West Chester, Penn. and Valencia Towers Randall (James) of Saint Augustine, Fla.; four grandsons: Germaine Malique Brown, Kevin Benjamin Mitchell (Rahnesha), Curt Anthony McBean Jr. and Darin Michael Mitchell (Deanah); eight great-grandchildren: Garrison Brown, Catera McBean, Sydney McBean, Breeze McBean, Mikayla Mitchell, Kevin Mitchell II,  Alexah Mitchell and Carter Mitchell; brother, Arold Petersen; sisters: Joyce Petersen Hodge, Yvonne Prince Phipps, Marlene Prince Horn and Jean Prince; sisters-in-law: Helen Petersen, Mabel Petersen Laurissa Prince; and a host of nieces, nephews, cousins and other relatives, and dear friends.
Funeral arrangements are entrusted to James Memorial Funeral Home Inc. of St. Croix and DeBaptiste Funeral Homes Inc. of West Chester, Penn.
A viewing will take place at James Memorial Funeral Home Chapel, from 5-7 p.m. on Thursday, Jan. 30. Funeral service will take place on Friday, Jan. 31, at Friedensfeld "Midland" Moravian Church, St. Croix, with viewing and tributes at 9 a.m. and a service at 10 a.m. She will be laid to rest at Kingshill Cemetery immediately following the funeral service.
In honoring Mrs. Prince-Soto's legacy of caring for, mentoring and educating our youth, the family requests that memorial contributions in her honor to fund a scholarship in her name be made to the Friedensfeld Moravian Church. Donations can be mailed to Friedensfeld Moravian Church, P. O. Box 4850, St. Croix, USVI 00851. Please indicate Janet Prince-Soto Scholarship in the memo.