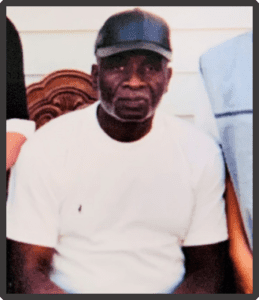 Keithroy C. Ambrose died on Dec. 16, 2019.
 He is survived by wife, Gweneth Ambrose; children and stepchildren: Ursus Ambrose, Joy Hudson, Bernard Shaw, Joan Daniels, Conrad Shaw, Erleen Gumbs and Lisa Benjamin; grandchildren: Melissa Penney-Kinas, Christopher Penney, Ursus Ambrose Jr., Irene Ambrose, Amiri Johnson, Kenya Ambrose Jr., Urson Ambrose, Nevaeh Ambrose, Neaven Ambrose and Naraya Ambrose; and great-grandchildren: Jace Penney, Jacoby Netter and Kai Kinas.
He is also survived by son-in-law, Duane Hudson; brothers: Walter Ambrose, Charlesworth Pell and Joseph Ambrose Jr.; sister, Josephine King; brothers-in-law: Emile and Everett Joseph; sisters-in-law: Cynthia Ambrose and Melissa Joseph; close friends: Alec Lee (Winky), Tyrone Nicolas, Venfield (Bamper) Jones, Claude Byum, Vernon Nicolas, Robert Francis, George Brooks and Robert Peach; as we as many nieces, nephews, relatives and friends too numerous to mention.
The viewing will be held at 10 a.m. and the funeral service will follow at 11 a.m., Tuesday, Jan. 21, at James Memorial Funeral Home Chapel. Interment will be at Kingshill Cemetery.