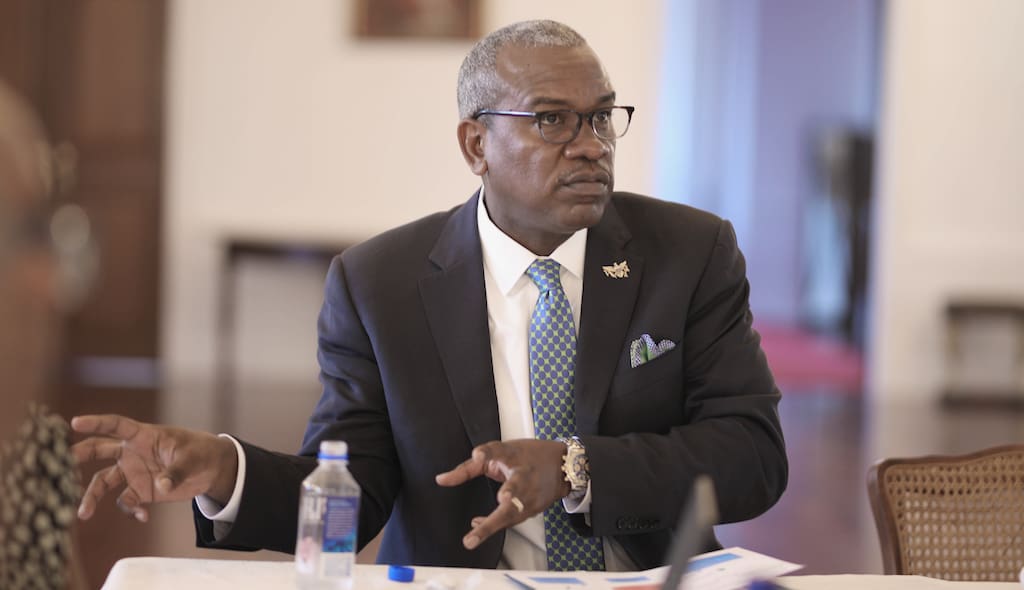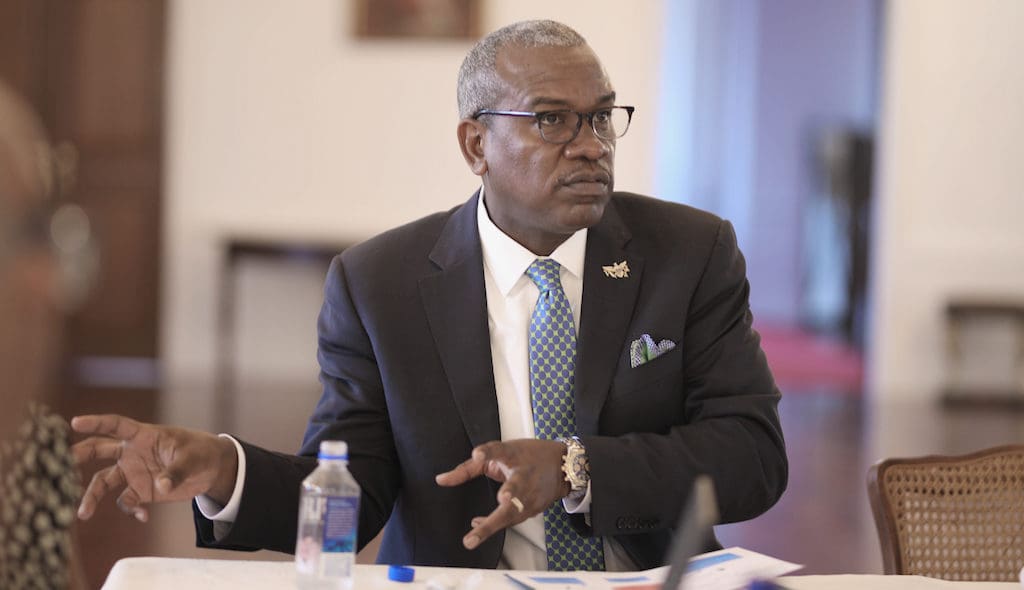 Gov. Albert Bryan Jr. submitted legislation Thursday aiming to largely reorganize how mental and behavioral health, including alcohol and substance addiction, are treated in V.I. law. The bill, which he mentioned in Monday's State of the Territory address, does not come with a lot of new money for treatment and care. But it does aim to address gaps in services to residents who suffer from behavioral health challenges, mental health disorders, developmental disabilities, alcoholism and drug addiction. More details of financing may become available when the Legislature holds hearings on the legislation.
According to Government House, the legislation would establish the territory's first government-run behavioral health, mental health, developmental disability and alcohol and substance abuse facility. The details of the legislation provided by Government House do not specify how the facility will be funded, whether out of existing Health Department or Human Services Department funds or some other source.
In a press release, officials say the director of the facility would be appointed by the governor, "and the position would be partially supported by funds from the Casino Revenue Fund, with 15 percent going to hospitals and health, 1 percent for gambling education programs and 5 percent for the University of the Virgin Islands." Those are the same percentages allocated to those same purposes under the current law.
According to the Bureau of Internal Revenue, the Casino Revenue Fund received a little less than $2 million in 2019, up from around $1.5 million per year in recent years but fairly typical of past years.
So, health and hospitals would get a little less than $300,000 in a good year like the 2019 fiscal year that ended on Sept. 30.
Gambling revenues appear fairly static, hovering around $2 million. When the slot parlors at the territory's two horse tracks are running, the total revenues remain the same and those slot parlors just siphon money away from the Divi Carina Bay Casino. The same applies to the slot parlor at the Caravelle Hotel. The revenues are merely divided up among more source and have not increased. BIR reports $41,719 in racino income and $1,978,110 in casino taxes for 2019.
The bill does radically rewrite and consolidate passages of V.I. law concerning behavioral health, mental health, addiction treatment and civil commitment.
According to Government House, the changes will allow for interdepartmental coordination between the court, government agencies, private and public facilities, health professionals and nonprofit organizations to address Virgin Islanders mental health needs through the creation and expansion of new divisions, programs, treatments and patient rights policies.
The administration says cross-agency coordination will aid, establish and expand:
– Residential psychiatric facilities.
– Community-based crisis services.
– Inpatient and outpatient behavioral health services with case management.
– Medication-assisted treatment and associated recovery support.
– Detoxification services.
– Affordable supportive housing.
"I'm proud to submit this legislation, which is long overdue, so Virgin Islands residents who have mental illnesses or developmental disabilities and those in the community who suffer from alcoholism and drug addiction can get proper support," Bryan said in a press release. "There is a pressing need in our community for these services that became even more pronounced in the wake of hurricanes Irma and Maria. We must address this problem immediately. It can wait no longer," he said.
Bryan also said the current mental health provisions are scattered throughout the V.I. Code and date back to 1965.
"This comprehensive bill is an effort to restructure all behavioral and developmental disabilities provisions into a cohesive structure in one place," he said.
The administration says the legislation would also enable the use of psychological services over the phone or internet, to help with diagnosis and treatment when local professionals are not available. It also sets out the requirements for licensing and regulation of telemedicine practitioners.
It also mandates the creation of a new volunteer citizens board: The Behavioral Health Council of the Virgin Islands, a citizens advisory board comprising of seven members and development of an enforceable set of standards for public and private treatment facilities.
The territory has well over 100 boards and commissions currently, most of which do not have full complements of members and many of which are unable to make quorums to act. Bryan has pushed hard on this problem, nominating large numbers of volunteers.
If Bryan's proposal is enacted, the Health Commissioner and Health Department will primarily oversee mental and behavioral health programs, coordinating program development with the Department of Education, Bureau of Corrections, V.I. Police Department, Judiciary, Department of Human Services and other agencies.
It would mandate the creation of a new government division: The Division of Behavioral Health, Mental Health, Developmental Disability, Alcoholism and Drug Dependency Services, within the Department of Health and directed by either a licensed medical practitioner in the field of behavioral health or mental health or a qualified professional with at least 5 years training and experience in social-medical problems and treatment services.
According to Government House, it would also establish community service networks to coordinate and ensure continuity of care; establish a crisis intervention program and crisis intervention team; provide protective custody for persons who may be a danger to themselves or others; provide behavioral health training for first responders and education personnel; and actively participate in competency hearings and other judicial proceedings and criminal issues relating to persons with behavioral and mental health problems.
The source of funding and staffing for these new programs is not detailed in Government House's press release or bill details. More information will be available when the Legislature addresses the proposal.
According to Government House, the proposal also sets enforceable rules, procedures and policies governing all aspects of the treatment of behavioral health problems, developmental disability issues, alcoholism and drug dependency, including but not limited to voluntary and involuntary commitment; progressive treatment programs; patient care and patient's rights, including for children and young adults; hospitalization outside the territory and transfers to other facilities; and the use of medication.
"I am calling on the 33rd Legislature to act swiftly to enact this legislation, which will overhaul reform and modernize the piecemeal system that exists now into a coordinated and comprehensive mental health care system," Bryan said. "The current system is failing and neglecting some of our most vulnerable residents, and it is time for that to change."