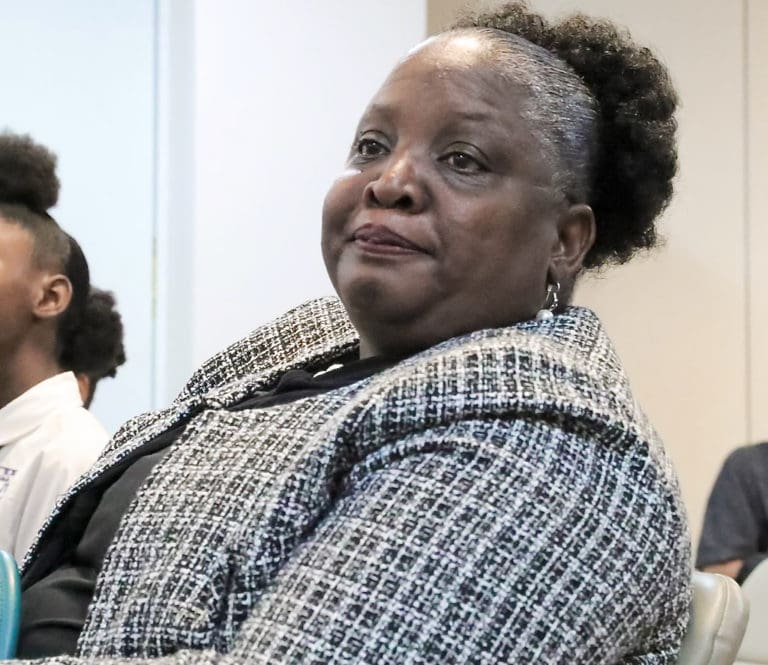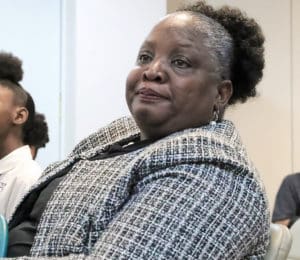 Valrica Miranda Maria Bryson was honored Thursday by the Senate Committee on Rules and Judiciary, when senators spoke highly of the music instructor, approving a resolution to honor her contributions to the school system in the territory.
The committee also sent to the full Senate two lease agreements, one of which supporters said will support economic improvements.
The resolution honoring Bryson says, "the president of the Legislature, or the president's designee, shall have a perma plaque copy of the resolution prepared and presented to Bryson at an appropriate ceremony."
The bill cites dozens of achievements and acts by Bryson, who joined the 666th Army Band, also known as the Virgin Islands 73rd Army Band, served 21 years with the Virgin Islands National Guard and in 1995 was selected to be the band director at the St. Croix Educational Complex High School.
During an October hearing of the Committee on Culture, Historic Preservation and Aging, one of her former music students, Erick Willie, told lawmakers, "Bryson is not just a band director, she is a mother, grandmother and auntie to all her former students."
Willie said Bryson touched his life in many ways. "Today I sit here as the youngest school administrator in the St. Croix District. This would not be possible without the love and motivation I received from Ms. Bryson. Ms. Valrica Bryson is a hardworking woman that is always giving of her time and energy. She is a strong woman and she is worthy of all accolades being presented to her," he said.
Senators at Thursday's Rules and Judiciary Committee hearing also thought Bryson fit for accolades of all kind.
"This woman always has so much on her plate, yet everything comes out with excellence," Sen. Allison DeGazon said.
"How she puts the children first, puts our culture first, it has always been so motivating," she said.
Sen. Novelle Francis Jr. said Bryson has kept Virgin Islands culture alive with the music she has been teaching the territory's youth.
All five senators present – Sens. Francis, DeGazon, Steven Payne Sr., Janelle Sarauw and Javan James – voted to move the bill on to the full Senate. Sens. Kenneth Gittens and Myron Jackson were absent.
Sub Base Lease
In other action, the Rules Committee approved two Sub Base lease agreements, which supporters said would spur economic improvements. The agreements move on to the full Senate.
Sen. Novelle Francis Jr. said the approvals will allow for economic improvement.
Bill No. 33-0212 is a lease agreement between the Government of the Virgin Islands and Universal Concrete LLC for parcel No. 149B Submarine Base, No. 6 in the Southside Quarter of St. Thomas.
The 62,278 square feet parcel would be leased by the company for 20 years with the option of a 10-year renewal. The bill says Universal Concrete LLC plans to use the property to "install a concrete plant, operate a concrete company, aggregate storage facility, offices, storage and other related purposes."
Francis said this will spur economic improvement as it allows for competition. Currently St. Thomas has only one concrete plant, Francis said. There are two on St. Croix.
"This will help drive the discussion about competition and hopefully regulate some of the costs we are seeing here with concrete," Francis said.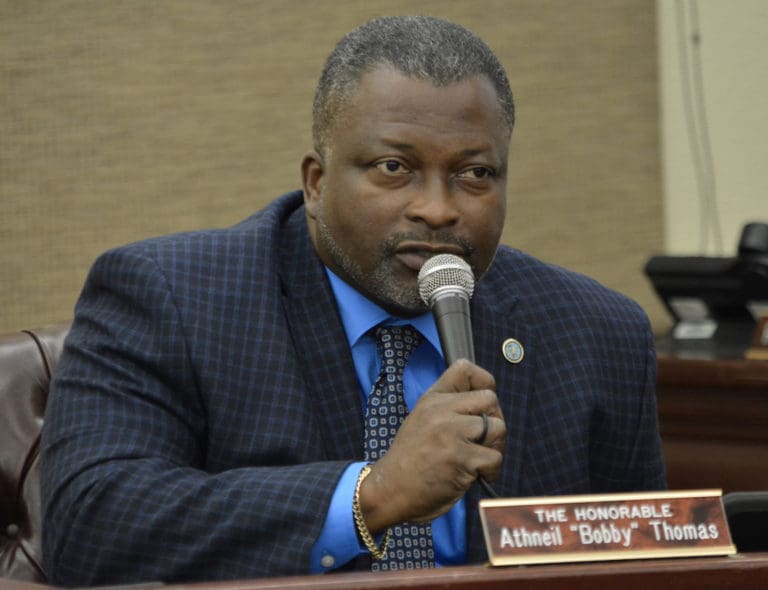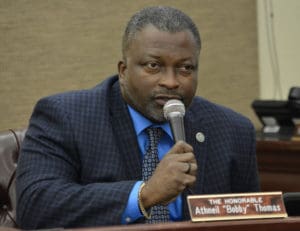 Sen. Athneil Thomas said Eric Castro, president of Universal Concrete, was a "young Virgin Islander making waves when it comes to business and he is investing and all in, a perfect example to all Virgin Islanders as to how you should have confidence in your community in the business sector and take part, step up and grow."
The senators also approved Bill No. 33-0208, a lease agreement between the Government of the Virgin Islands and Panyard People Inc. for parcel No. 92 Remainder Submarine Base, No. 6 Southside Quarter in St. Thomas.
The bill specifies the lease agreement would be for 10 years, allowing for the nonprofit Panyard People Inc. to operate a training facility and for warehousing equipment.
"Say no more," said Sen. Thomas about voting in favor of Panyard People Inc., which has invested 100 combined years of experience into the island's youth teaching steel pan.
The facility sought by Panyard People Inc. are two, two-story buildings, one 1,920 square feet and the other 1,060 square feet. They are on just a little more than half an acre of land.
Sen. Javan James said if the lease agreement is approved by the full body, he knows it will be of great benefit to the community on St. Thomas.
No one from either the company or the nonprofit were at the Senate meeting to add additional comment.
Both lease agreements were moved to the full Senate. Present for both votes were Sens. James, Francis, Alicia Barnes, Steven Payne Sr. and Janelle Sarauw. Sens. Myron Jackson and Kenneth Gittens were absent from the vote.