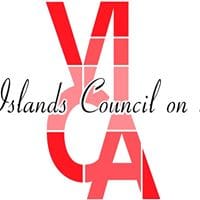 Letter to the Editor:
I am writing this letter to save the exposition of the Virgin Islands' cultural and literary arts as it relates to the imposition of a DUNS number and SAM.GOV.
In the Virgin Islands, the last day of every month, just after the stroke of midnight, approximately 14,055 SNAP (Food Stamps) electronic benefit cards will be automatically reloaded with $4 or $6 million in food benefits for that month. Early in the morning of the following month, the territory's grocery stores will be filled with families using SNAP to buy food for approximately 32,549 people.
At midnight, ATM cards, reloaded with the monthly cash benefit, will be given to some $335,000 for the 2,882 people receiving TANF and the other cash assistance programs such as aid to the aged and aid to the disabled. For the same month and the following one, we will pay the WAPA bills for some 3,123 seniors and persons with disabilities. There are nearly 14,000 people entitled that week to receive medical care paid through their Medicaid coverage.
Additionally, 800 plus seniors will have their prescription drugs covered through the Department of Human Services through its Pharmaceutical Assistance Program. And approximately 150 grants per year will be awarded amounting to $400,000 by the Virgin Islands Council on the Arts (VICA) to individuals and non-profit organizations. All these monies given to the individuals mentioned above are federal funds except for a nonprofit organization. These individuals don't need this so-called DUNS Number. They have already used their Social Security number along with their 1040 forms through the application process with VICA.
This year, in a correspondence received from VICA to its grantees, it states, "all persons and organizations that are receiving federal funds have to obtain a DUNS Number and register with Sam.Gov. Both items are mandatory requirements."
The  Executive Director of VICA stated that this newly installed requirement was a directive from the Commissioner of Property and Procurement (P&P) and not from the Department of Planning and Natural Resources, the umbrella under which VICA operated for over 50 years.
The federal funds or grants received by the individuals mentioned above as it relates to VICA came indirectly through a local government agency. They are not CEO's, business owners, nor legal structures such as a corporation, partnership or proprietorship. Most importantly, they have no primary line of business or a total number of employees (full- and part-time.) Most of them are writers, visual or video graphic artists, poets, playwrights, performing artists, historians and painters. Why do they need a DUNS Number?
What is a DUNS Number or SAM? A DUNS Number is a unique nine-character identification number. The System for Award Management (SAM) is the official U.S. government system that consolidates the Central Contractor Registration – Federal Contract Registry.
Who needs a DUNS Number, and why? According to a DUNS and SAM update: if you are entering into a cooperative, contribution, interagency, partnership, a federal contract or grant agreement with Natural Resources Conservation Service (NRCS) and you use an Employer Identification Number (EIN), also referred to as a Tax Identification Number (TIN), you will need a DUNS Number and registered with SAM.
Furthermore, the DUNS Number used to identify and access information on businesses identifies and a company's Dun & Bradstreet business credit file, which may include firmographic data, corporate family relationships (headquarters, branches and subsidiaries) and scores and ratings that assesses different financial health indicators.
Besides, taken all together, this profile of information is called Dun & Bradstreet Live Business Identity. Potential partners and lenders can request a business credit report about your business using your DUNS Number. A government agency doesn't issue a DUNS Number, it is assigned to your business by Dun & Bradstreet. Dun & Bradstreet (D&B) is a business that specializes in business reports. One of their more noteworthy services is the collection of data for commercial credit information
Who does not need a DUNS Number? If you enter into a contract, agreement or grant as a person and use your social security number as your TIN, you DO NOT need to obtain a DUNS Number or SAM registration.
VICA, for its mandate, was established in 1967 by the Legislature of the Virgin Islands. The Territorial Government funds VICA's administrative functions while the National Endowment for the Arts – a federal agency in Washington, D.C is VICA's source of funding, which is regranted territorywide.
What is disheartening for many, especially VICA grantees, is when they tried to obtain this DUNS number, they realized that it was not necessary and how difficult the process was either through the internet or telephone. In my opinion, this is the first phase towards the dismantling of the cultural, literary arts in the Virgin Islands.
VICA should have known better as to who should obtain a DUNS Number and register with SAM.
Editor's note: Winston Nugent is a poet, short story writer, playwright and journalist living on St. Croix.