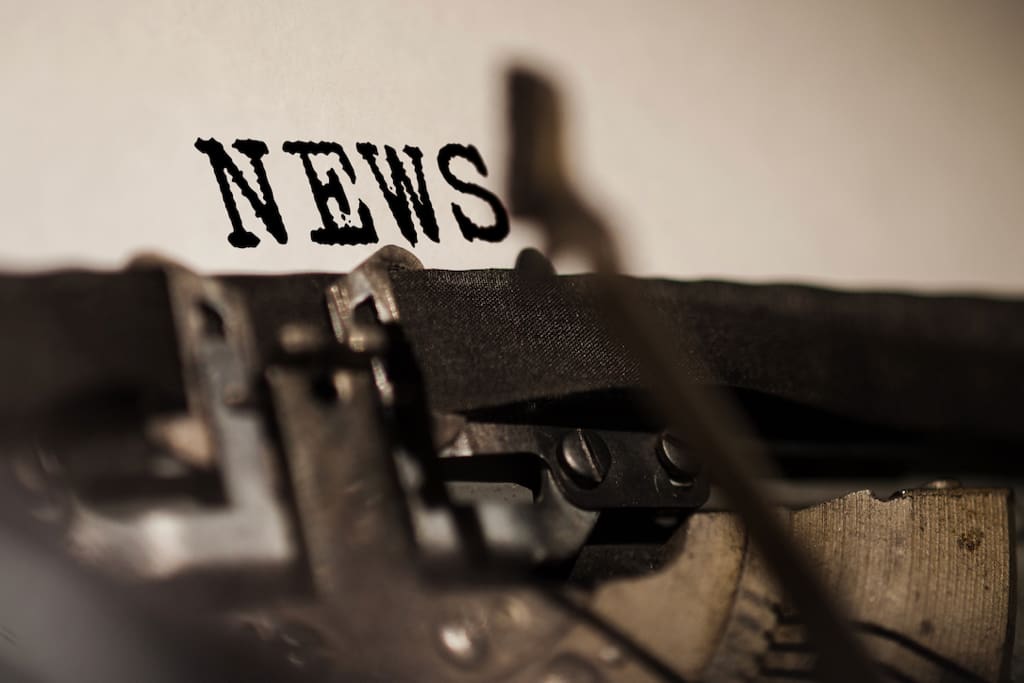 In our scattered daily news consumption, we pick up bits and pieces from our social media accounts, radios, TVs, family, friends and coworkers. We read snippets here and there, and glaze over headlines that we talk about in our social settings with conviction as if we read beyond a headline and are truly informed.
We roll our eyes at the news of another island-wide power outage and our hearts sink a little more when we hear of another homicide.
What has news become since the rise of social media? Repost or 'retweet' without reading. Comment without full consideration. Lambaste corruption in the V.I. government without knowing what happened and who was involved. Many of us don't have the time to digest it all, but somehow we have all the time to complain and spread misinformation. We live in a time where not everyone is reading and processing the news in a meaningful way, and where we don't support journalism like our communities need us to.
History has shown us that strong local journalism improves society. Local news is central to us staying informed, so we can know when our democratic values such as freedom of speech or fair trial are in danger. Hardworking journalists aim to expose wrongdoings, and the examples abound of what's been uncovered across the country by local news outlets in 2019.
Local news also helps raise awareness. In November, the St. Croix Environmental Association ran two op-eds on the Source website to inform the public about the open comment period for the Limetree refinery's Clean Air Act Permit Application, which will affect how much the refinery is permitted to pollute upon its nearing reopening. Before the op-eds were posted, there was only one comment on the permit, but more than 50 were posted by the time the deadline ended. Public participation on this scale matters; it reflects how invested residents are in their community and how dedicated they are to ensuring they live in a healthy, safe place.
But over the past decade, newspapers have cut thousands of reporter and editor jobs due to decreases in ad revenues and subscriptions. This financial downtrend has reduced their capacity to deeply cover local communities and their political institutions. While quality journalism still exists, even the best-funded local papers struggle to provide meaningful coverage that represents the entire community.
My own path to local journalism was a bit fragmented. As a teen, I worked for an arts and entertainment paper in Ohio, and then later for the Source while living on St. Croix. I even had a stint working for a land bank, an entity that helps get abandoned homes out of the cycle of speculation and foreclosure. I spent my early career in journalism after college reporting for National Geographic. Of course there's value in reporting on global issues like climate change, agriculture, and scientific breakthroughs, and it's exciting when your articles are translated into over 20 languages and are shared with millions of readers, but I started to wonder about measurable impact.
I realized that the most rewarding stories for me to work on were very localized, illustrating how a global issue impacted one place. It made the issue more tangible and addressable to me. And that's what inspired me to return to local journalism in 2015, with a focus on environmental issues in the Virgin Islands.
Strong journalism makes a difference in a community, especially a small community like the Virgin Islands that can be plagued by favoritism, favors and side deals. A journalist's job is to uncover truths and make them accessible to the public, so communities can make informed decisions about how best to govern themselves, or how to handle a pressing issue like gun violence, corruption or climate change.
Our elected officials are tasked with overseeing government spending of public dollars, but our governors and senators don't always have the resources, time or manpower to keep tight enough tabs on all of our departments, let alone on developers who might care little for human-health and environmental regulations.
That's why it's important for journalists to keep pushing and digging for truths, especially in a place like the Virgin Islands where nepotism is fairly common, and despite how often government officials and boards hide information or use closed, executive sessions to an unreasonable extreme to keep news from flowing to the public.
The Source has been diligent about covering local Senate hearings since the paper's inception in 1999. These hearings are the only times department heads and other high-level government officials and business owners go on the public record and must answer to our elected officials. That's why government transparency and civic engagement declines when local journalism lacks the funding for dedicated coverage.
In the Virgin Islands, we're fortunate to have multiple news sources and mediums – print, web, radio, and TV. For as small of a local market as we are – roughly 100,000 people – we have a good number of options for news. Being a tourist destination with a widespread Virgin Islands diaspora has allowed our market to support a number of news outlets. And while we all have our opinions on what should and shouldn't be considered a reliable source of news, at least we can have those debates given the array of options.
But it's not easy to run a newspaper in a day and age when many businesses see more value in advertising on social media despite the fact that audience reach numbers are inflated and that most people's feeds are so crowded that they seldom get the message an advertiser is trying to deliver.
How can you support local journalism no matter which outlet you prefer? You can of course buy a print paper, or send a donation to a web-based one, or you can even let businesses you patronize know that you see or hear their ad on whatever platform. This helps business owners know that their advertising dollars are working. If you're a business owner, think carefully about how you spend your advertising dollars.
Many of us feel as if the fabric of our society is thin, almost threadbare. But the Virgin Islands do foster a strong sense of community, and despite our differences we are all bonded by the beauty of these islands and the daily difficulties it takes to live on them. We all love and we all struggle, and more weaving and mending can be done to strengthen our communal bonds. In 2020, the Source will continue to be a consistent and reliable presence in the community as a journalism of hope.