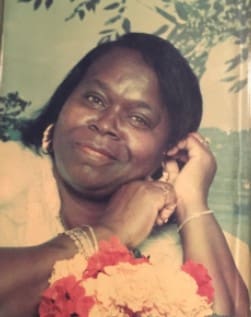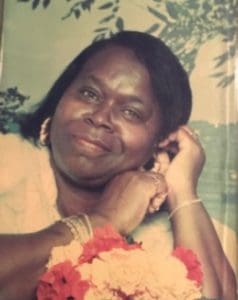 She was preceded in death by her parents: William Valdemar Downing and Martha Elizabeth Barry-Downing; brothers: Rudell Downing, William Downing and Leslie Downing; sisters: Earlyn Downing, Genevieve Downing, Ilma Wallace Rhymer, June Downing-Dathan, Lolita Daniel and Myra Downing.
She is survived by her daughters: Lisa A. Swan and Laura A. Rouse; son, Leon A. Swan; brother, Carl Downing; sisters: Isa Wallace England, Gloria Downing Davis and Elise Downing; granddaughter, Kieshelle Esprit; grandson, Léal Williams; nieces: Mary Alexis Rhymer, Janice A. Jeppesen, Carmen England-Terry, Laverne Wilkinson, Sarah Dathan, Maria Parker, Roxanne Downing-Lettsome, Radmur Downing, Raquel Downing-Benjamin, Stephanie Fahie, Carol and Jerilyn Sylvester, Dr. Simone O. Heyliger, Patricia Rosado and Tracy Francis-Oliver;
Other survivors include nephews: Hugh and Albert Dathan, Alfredo, Richard and Luis Sylvester, Julien and Recaldo Dessout, Stephen Daniel, Courtney Francis and Ashanti Downing; sister-in-law, Melva Downing; families: Barry, Blyden, Abraham, Matthias, Mactavious, Jennings and Penn; as well as many other family and friends too numerous to mention.
The first viewing will be held from 5-7 p.m., Wednesday, Dec. 18, at Turnbull's Funeral Home. The second viewing will be from 9-10 a.m., Thursday, Dec. 19, at Christ Church Methodist (Market Square), with a service to follow at 10 a.m. Interment will be at Western Cemetery No. 2.