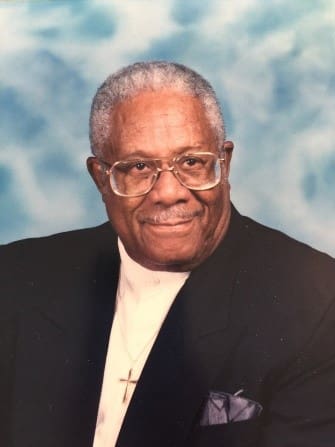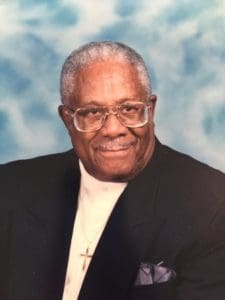 Ulric E. Benjamin, also known as "Benji," of Estate La Grande Princesse died on Sunday, Dec. 8. He was 93 years old.
He was preceded in death by his wife, Ruth R. Benjamin; and sisters: Marie Benjamin, Helen Benjamin and Viola Singleton.
He is survived by his daughters: Cindy B. Webb (Reginald), Angeli M. Benjamin, Cecile Cepeda-Hernandez, Beatrice Benjamin Gumbs (Joel), Ruth D. Benjamin and Alma B. Mitchell (Darryl); son, Ulric E. Benjamin Jr. (Georgina); grandchildren: Melissa a. Bennerson, Garon Webb, Jonathan Webb (Yolanda), Michail James, Daren A. Georges, Jarod Webb, Delisa L. Mitchell, Shianne A. Webb and Darryl Mitchell Jr.; great-grandchildren: Shaquaneé Fenton, Kheymara, Michael, Mikeysha, Kymeisha James, Ge'Kari Knight, Khamara, Khe'Nya James, Bryce and Brynn Webb, Zion, Makalya and Samara James; and sister, Lucinda T. Benjamin.
He is also survived by nieces: Rita Brunstaff, Rubena McBean, Rhenita Charles, Alfreda Smith, Alda Frances, Rosie Knight, Darlitha Singleton, the Hay Children, Knight Children, Rissing Children and Jackson Children; nephews: Ruben Smith, Bernard Singleton Jr. and Derryl Singleton (Bonnie); brothers-in-law: Hans Rissing and Kamalie Mabue; sisters-in-law: Doreen Hay, Mildred Knight and Gladys Rissing; as well as other relatives and friends too numerous to mention.
A viewing will be held at 9:30 a.m. followed by a funeral service at 10:30 a.m., Monday, Dec. 23, at Holy Cross Catholic Church. Interment will be at Kingshill Cemetery in the Veterans Section.