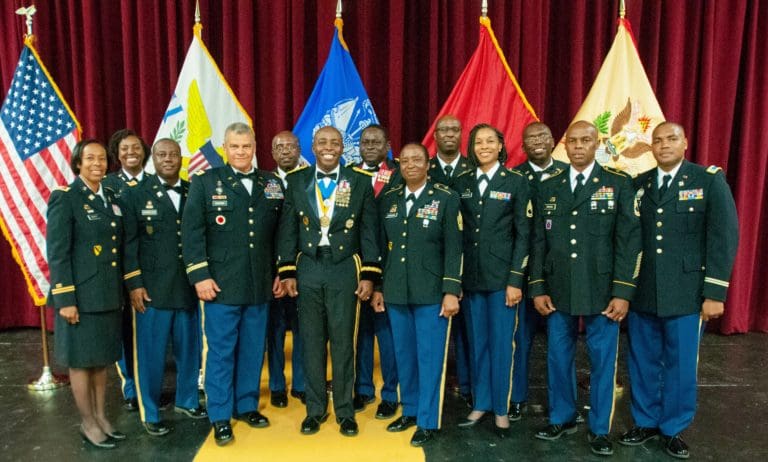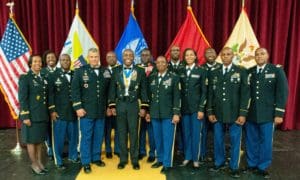 The Virgin Islands National Guard held its annual family meals on St. Thomas and St. Croix, Dec. 7 and Dec. 8, respectively.
Every year, VING hosts a family meal during the holiday season to invite veterans, families and retirees to spend an afternoon of fellowship and celebration.
On Dec. 7 on St. Thomas, the family meal was held at the Ivanna Eudora Kean High School Auditorium, where VING Guardsmen proudly wore their mess dress uniforms or formal attire. One of the highlights during the meal was a presentation by Spc. Donny Daniel, a member of the 631st Engineering Detachment, who gave recognition to approximately 13 veterans from his unit.
"Sometimes, I think the veterans are not recognized, and earlier in the year, we lost one of our soldiers," said Daniel. "I just wanted to honor those soldiers while they are still here with us."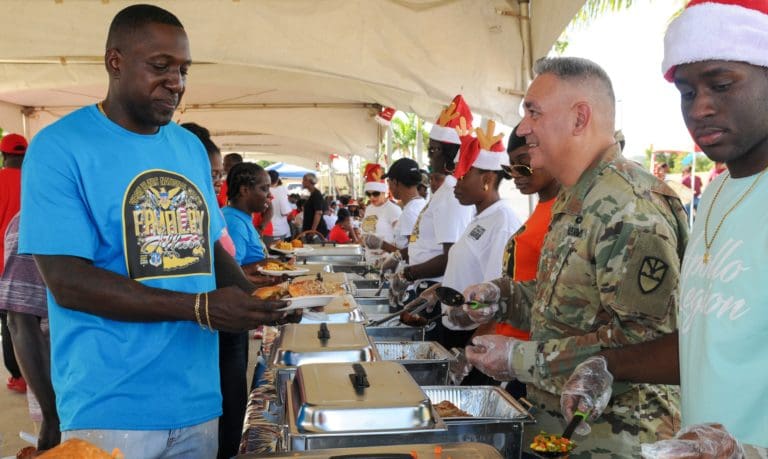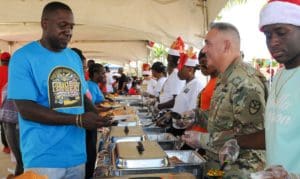 On St. Croix, Dec. 8, the families enjoyed a day filled with entertainment and eats, which included obstacle courses, gaming tents, musical chairs and a performance by First Assembly of God, Young Soldiers of Christ. The children also got a visit from the man in red – Santa Claus.
"The idea of the family meal this year was to have a village concept, with the food pavilion in honor of Sgt. 1st Class Leonard Frett and our deployed Guardsmen from the 285th Civil Engineer Squadron and the 661st Military Detachment," said Maj. Derek Joseph. "The concept is just to bring everyone together outdoors for a family affair."
One of the many highlights was with the 73rd Army Band, who gave an outstanding musical performance during the family meal. The band also traveled to various places in the community the day before performing Christmas carols for the community. They visited the Kingshill Post Office, Home Depot, Genip Gardens and the Flamboyant Gardens, which houses seniors and individuals with disabilities.