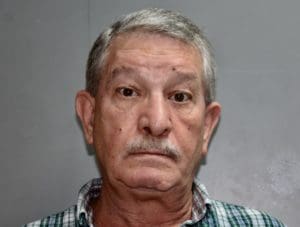 A 59-year-old St. Croix man was arrested Saturday on a warrant charging him with identity theft and other economic charges.
At 9:02 p.m. Saturday officers of the V.I. Police Department's Special Operations Bureau arrested Eric Tushim and charged him with aggravated identity theft, obtaining money by false pretenses, fraudulent use of a credit card, embezzlement by bailee, and grand larceny.
The investigation by detectives of the Economic Crimes Unit revealed that the complainant, who is an elderly male, gave Tushim a check to purchase a vehicle on his behalf, but Tushim purchased the vehicle in his own name without the owner's permission. Tushim also used the victim's Visa card without his knowledge.
Bail for Tushim was set at $25,000. Unable to post bail, Tushim was remanded to the Bureau of Corrections pending his advice of rights hearing at the Superior Court of the Virgin Islands.
Police asked anyone who knows of an elderly person being taken advantage of financially, or anyone who is an elderly victim of this type of crime to call 911 or the Economic Crimes Unit at 340-778-2211.