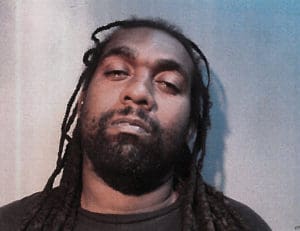 Police arrested 34-year-old Olrick Harris of Calquohoun shortly after midnight Saturday, Nov. 23, and charged him with driving under the influence.
According to police, at about 10:14 p.m. Friday, Nov. 22, the 911 call center dispatched officers to a report of a hit and run vehicular accident on Queen Mary Highway near the Department of Agriculture. The accident involved a motorcycle and a vehicle.
The police found a black male lying unresponsive in the roadway with various injuries with his motorcycle nearby. The male whose name was not released by the police was taken via ambulance to the Gov. Juan F. Luis Hospital for emergency surgery for his injuries, and was scheduled to be flown off island for further treatment.
Witnesses said that a vehicle with front end damages was seen leaving the scene of the accident. Officers found the bumper and license plate of the vehicle involved in the accident, and after running a check of the license plate, were able to locate Harris, who admitted to being the driver of the vehicle.
Harris was transported to the Wilbur Francis Command, where field sobriety tests were administered. Police say Harris failed the tests and placed him under arrest. He was charged with negligent driving and driving under the influence of an intoxicating liquor.
Unable to post bail of $1,000 or his driver's license in lieu of bail, Harris was remanded to the Bureau of Corrections pending his advice of rights hearing.