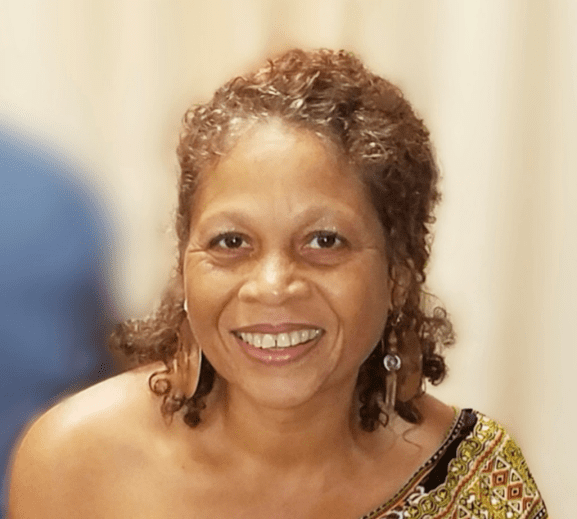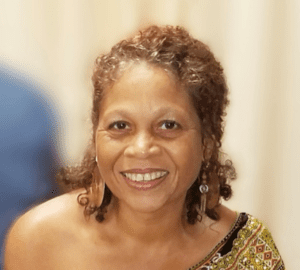 Robin Francine Hitesman, more commonly known as "Nancy," died on Oct. 4/5.
She is survived by her father and stepmother: Alton Elliott and Ella Elliott; sons: Nicholas Hitesman, Michael Paine and Nathan Hitesman; daughters: Ghiselle Elliott and Camille Hitesman; brothers: Owen Elliott, Anthony Daley and Nails Daley; sister, Pauline Christian; grandchildren: Shauda Elliott, Kyora Richards, Nicolas Hitesman, Jayla Hitesman, Jah-ni Paines, Simeon Hayward, Josiah Hitesman, Kahlil Hitesman, Isabella Hayward and Jonah Hitesman; and nephews: Raymond Ballentine, Nathaniel Elliott and Carson Elliott.
She is also survived by nieces: Kirstin Bueno and Kathline Christian; aunt: Pamela Elliott; cousins: Brigitte Gordon, Satique Hodges, Sinead Williams, Flo Allen, Karen Hicks, Lolita and Geoffrey; extended daughters and sons: Adrienne Paines, Sandi Hitesman, Joya Parrilla and Troy Kronberg; as well as all special friends known and unknown, including Heather Stephenson-Proctor, Norma George, and the Elliott, Paine, Hitesman, Rivera and UCA families.
There will be a Candlelight Vigil at 6 p.m., Friday, Nov. 8, at the Montpellier Domino Club. A memorial service will be held 11 a.m. at James Funeral Home on Saturday, Nov. 9. Celebration of life will take place noon at UCA in Frederiksted.