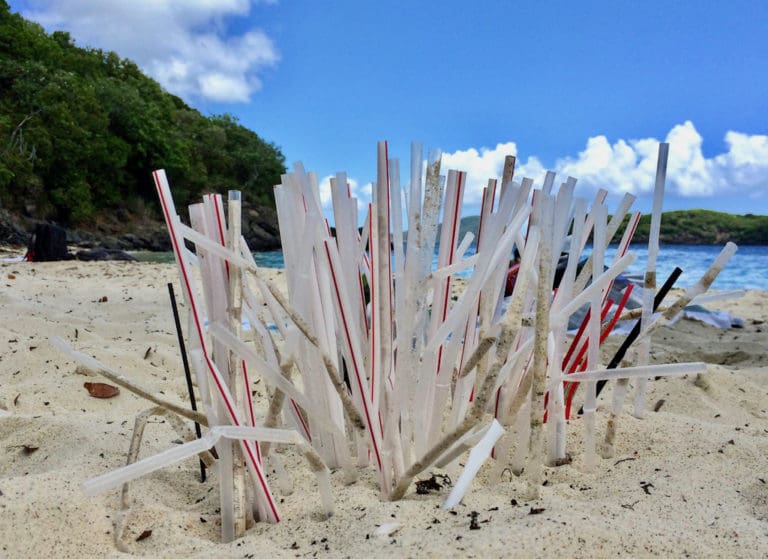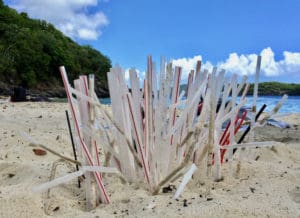 The ban on disposable, plastic drinking straws and plastic tubular stirrers, which was passed during the 32nd Legislature, goes into effect starting on Oct. 1. The ban prohibits the importation, sale, purchase or distribution of disposable plastic drinking straws. The prohibition exempts hospitals, nursing homes, hospices, medical supply retailers and instances where non-plastic alternatives are unsuitable due to a mental or physical condition that qualifies as a disability pursuant to the Americans with Disabilities Act.
The V.I. Department of Planning and Natural Resources is the designated enforcement agency. The movement to ban straws and single-use plastics is growing. The Virgin Islands will join many other Caribbean islands in their quest to ban straws and other single-use plastics in recognition of the importance of their environment to the tourism product. As the Virgin Islands creep towards a more ecofriendly lifestyle, the ban on plastic straws is imperative to safeguard the environment for future generations and to curtail the negative impacts on beaches and marine life.
"It is a start to a greater mindset shift that must occur in order for us to preserve the pristineness of our waters for leisure, food and economic appeal, and the overall impact that our environmental footprint has on climate change and the adverse effects of such — particularly catastrophic hurricanes within our region," said Sen. Janelle Sarauw.
Plastics are not biodegradable and continue to be problematic worldwide to our natural resources. Fortunately, there are biodegradable alternatives to plastic straws, such as paper straws or multiuse alternatives like metal straws or — no straws at all! In the territory, it has become evident that plastics are a growing issue in the waters, and they affect precious sea turtles and marine life.
"Our economy majorly drives on the beauty of our waters and many locals rely on it for sustenance," said Sarauw. "This is a step in the right direction, and we all have to do our part."