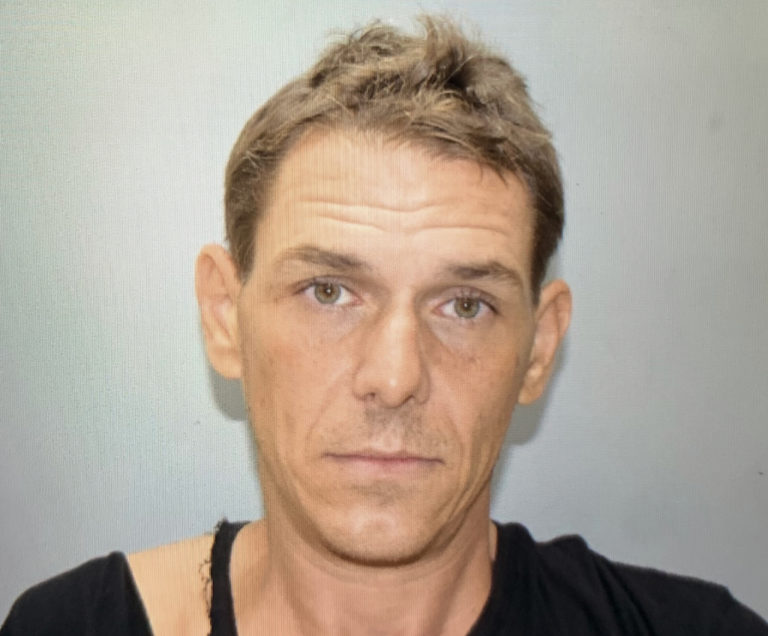 The V.I. Police Department on Saturday was called to a shoplifting complaint at the Petrus Plaza on the Charlotte Amalie waterfront. They ended up taking into custody a person who turned out to be wanted on a variety of charges in Florida.
According to the police report, at 9:45 p.m. Saturday officers from the Richard N. Callwood Command responded to a call about a shoplifting incident at the Petrus Plaza.
Officers took Phillip Bradley Allen, 36, of Florida, into custody.
At the scene officers met with the owner of the establishment, who told them that store security had watched Allen shoplifting. Allen tried to evade store security personnel, the owner said, but failed to do so. He was detained by store security until VIPD officers arrived on the scene.
Officers detained Allen pending further investigation.
While investigating, officers saw on the floor several identification and credit cards belonging to numerous individuals. When questioned who the items belonged to, the owner of the establishment said they had fallen out of Allen's backpack as security tried to restrain him until VIPD arrived.
Further investigation revealed that Allen possessed a driver's license from the state of Florida. Officers made contact via the National Crime Information Center who responded that Allen was wanted in Florida for several burglary charges. The Miami Dade Police Department indicated they wanted to pursue the charges against Allen. He was transported to the Alexander Farrelly Justice Complex, processed and turned over to the Bureau of Corrections pending his advice of rights hearing.
Police urged anyone with information about this incident to contact the VIPD at 340-774-2211 ext. 5579, the Criminal Investigation Bureau at 340-714-9807, or the anonymous tip service, Crime Stoppers USVI, at 1-800-222-8477.