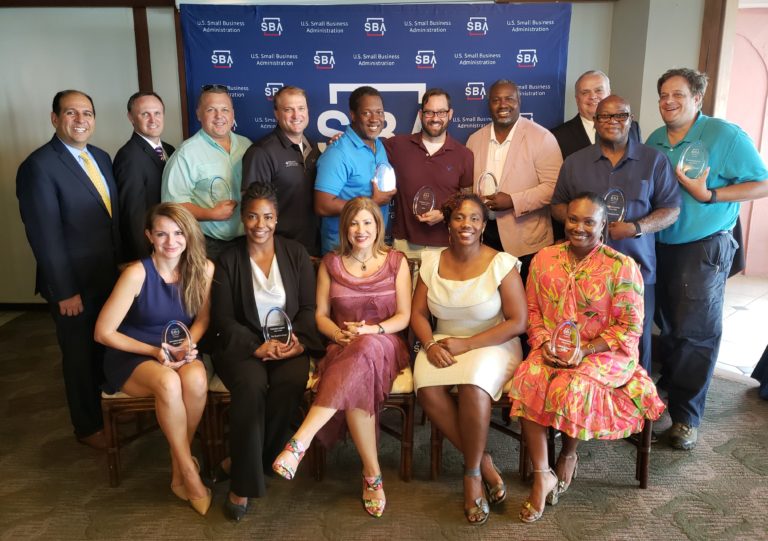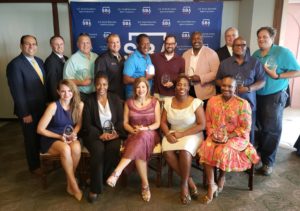 The U.S. Small Business Administration (SBA) has graduated 10 companies from its Emerging Leaders program in the U.S. Virgin Islands, completing the third cycle of the training series offered to small business entrepreneurs in the territory.
"The desire to continue moving our islands forward, even in the most challenging of times, is one of the things that distinguishes the spirit of our people, and it is what distinguishes our graduates today. The commitment our Emerging Leaders participants have demonstrated toward this program is also evidence of their dedication to the companies they operate and of their desire to succeed, grow and contribute to their communities and overall economic development," said SBA District Director Yvette T. Collazo.
The program delivers entrepreneurship education and training focused on small, poised-for-growth companies that are potential job creators. Since inception in the Puerto Rico and U.S. Virgin Islands, the program has trained 91 small business owners, of which 22 are local. The program has helped create or retain 807 jobs and secure over $11 million in government contracts. Seventy five percent of businesses in the district reported to have increased or maintained revenue.
"Emerging Leaders graduates represent the finest examples of Virgin Islands small businesses. Each of them has not only put in a great deal of work into growing their own venture, but has spent time and energy to help their fellow classmates develop strategic growth strategies for their businesses. This collaborative approach to improve the Virgin Islands business community as a whole is at the core of our Emerging Leaders program," said SBA Virgin Islands Senior Area Manager Wayne Huddleston.
Over the past six months, Emerging Leaders program participants worked with course facilitator Raquel John-Baptiste, mentors, guest experts and their peers, to successfully exit the program with a three-year strategic growth action plan for their businesses. The companies graduated represent such industries as construction, communications, architectural design, restaurants and services, among others.
The following companies completed the program successfully: balter, Bart Enterprises LLC, CrucianPoint LLC, Design Lab Architects, Island Delivery Services, Liberta Corporation, P&P Communication, Reliable Rentals, Sheraw and Associates, and The Bourne Group.
To learn more about the Emerging Leaders program, visit www.sba.gov/emergingleaders.