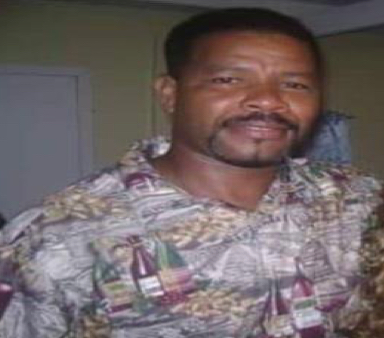 A man known as "Antonio" is wanted in connection with the Saturday evening murder of a woman in Bovoni, according to the V.I. Police Department.
The victim's name had not been released by police as of 2 p.m. Sunday. Police said the identity was being withheld until notification of next of kin.
According to the Source homicide listing*, it was the 10th homicide on St. Thomas since the beginning of the year, the 23rd in the territory.
Police said "Antonio" is known to drive a blue Ford Escape. He is classified as armed and dangerous. Police urge anyone who comes in contact with him or knows his whereabouts to notify law enforcement immediately.
According to the police report, at about 7:39 p.m. Saturday, VIPD officers responded to a 911 emergency call of a female lying on the floor at a residence in Bovoni in the vicinity of the Purple Shop.
Officers from the Mariel C. Command Patrol Division and the Criminal Investigation Bureau arrived on the scene and found an unresponsive female lying on the floor of the crime scene location in what appeared to be a pool of blood.
Officers observed damage to the upper body of the female, but the police report did not indicate the type of wounds or the instrument that might have caused the damage.
Emergency medical technicians on the scene confirmed that the unresponsive female had no vital signs.
Police urge anyone with information about this crime to contact the VIPD at 340-774-2211 ext. 5617, the Major Crime Unit at 340-714-9830, the Criminal Investigation Bureau 340-714-9807, or the anonymous tip service, Crime Stoppers USVI, at 1-800-222-8477.
Information called into Crime Stoppers that results in the resolution of a case can qualify  for an anonymous cash reward.
* The Source homicide list is based on police reports but, unlike the VIPD list and those in other media, does not include suicides or vehicular homicides.