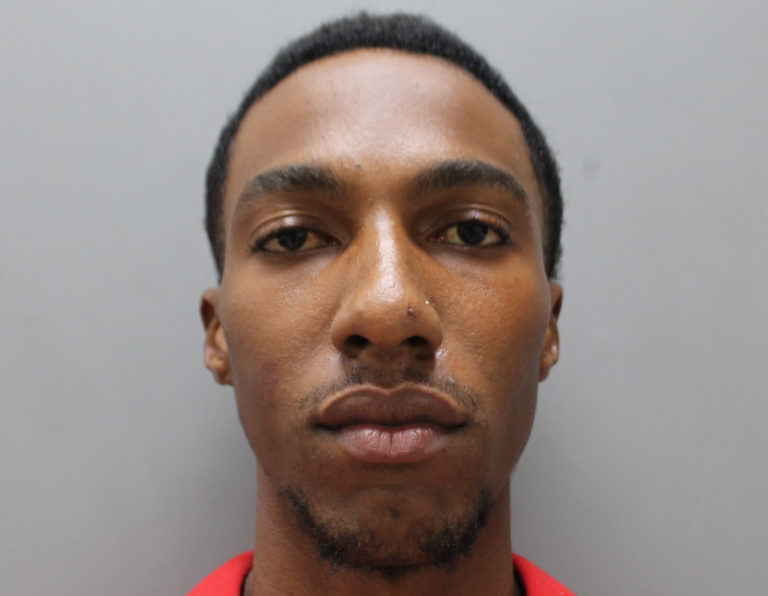 Donte Camil Joseph, a 23-year-old resident of Anna's Retreat on St. Thomas, was arrested Thursday night during a traffic initiative checkpoint, the V.I. Police Department reported.
According to police, the checkpoint was a combined operation of the VIPD's Criminal Investigation Bureau Special Operations, along with U.S. Marshals and Immigration and Customs Enforcement.
At 11:50 p.m. Thursday officers at the checkpoint on Veterans Drive stopped a black Nissan Altima driven by Joseph. Officers making the stop saw a glass jar containing a substance resembling marijuana on the backseat of the vehicle and an unzipped backpack that was next to Joseph's person. Officers asked Joseph if he had any weapons or drugs in the car. While responding to the officers' inquiry Joseph reached for the backpack.
That action prompted officers to order Joseph to exit the vehicle. He refused to comply, according to police and officers removed him from the vehicle and placed him under arrest. While trying to place him in the back of the patrol unit Joseph spat on an officer. Police said that throughout his time in custody he acted belligerently and continued to spit at officers.
Joseph is charged with throwing bodily fluid or waste at a person, interfering with an officer discharging of duties, and simple possession. He was ultimately turned over to the Bureau of Corrections pending his advice of rights hearing.