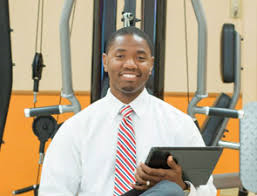 Rotary Club of St. Thomas II will held an installation of its 41st president and 2019-2020 board of directors at 12:30 p.m., Wednesday, July 10, at Columban Hall, Anna's Retreat, St. Thomas. This installation of Rotarian Jerry Smith, Ph.D., as president signifies the changes to come as this will be the club's largest installation in years as the club is on the road to recovery.
The newly installed 2019-2020 Board of Directors: Mike Toussaint, vice president; Cheryl George-Chance, secretary; Ludence Romney, treasurer; Cletis Clendinen, sergeant at arms; Jamilya Christopher, club administrator; Dr. Laverne Ragster, foundation chair; Tonia Garnett Stapleton, club public image chair; Feldear Webster, service projects chair; Sinclair Wilkinson, new generations chair; PP Loretta Lloyd, fundraising chair; Sheri Charles-Rogers, membership chair; Yvette Sutphin, director; PP Eric Baynes, director; and PP Anette Williams, director.
Since Hurricane Irma, this Rotary Club, along with many other clubs, has worked hard to keep the clubs going as many Rotarians were directly impacted by the hurricanes, which has made club attendance and membership the lowest in years. Rotary Club of St. Thomas II has endured the difficulties of operating these last two years and is back on track to being stronger in membership and community activities than it was prior to the 2017 hurricanes.
Special guests Rotary District Governor Delma Maduro and Governor Bryan Roach will be present in addition various senators, community leaders, friends and family.
About the Rotary Club of St Thomas II President-elect Jerry Smith, Ph.D.
From a young age, Smith has been very involved. During his senior year at Ivanna Eudora Kean High School, he did an internship at Schneider Hospital and realized his passion for physical therapy and its benefits. After high school graduation, he went on to obtain his B.S. in Athletic Training from Barry University and his Doctorate of Physical Therapy from the University of St. Augustine for Health Sciences.
He returned home in 2005 to begin building his own physical therapy practice. In 2007, he opened the doors of Therapy Works at the University of the Virgin Islands on St. Thomas. Today, Smith oversees the operations in his St. Thomas clinic, as well as a clinic in Road Town, Tortola and The Valley, Virgin Gorda. In addition to private practice, he serves as the director of sports medicine for the USVI Olympic Committee and the medical director of both the USVI Boxing Federation and the Track and Field Federation.
Dr. Smith is a proud Virgin Islander who loves the ocean. He enjoys boating, fishing and spending time with his wife and daughter, Sharifa and Sariah, and his dogs, Milo and Nyx.