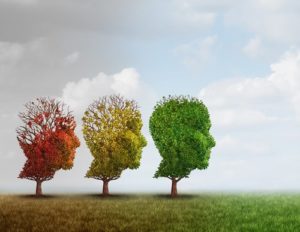 Dear Source:
After being diagnosed with a mental illness in 2011, I thought I would never be understood. Living in a community without empathy and riddled with stigma for persons with disabilities, I felt downtrodden and broken, despite many attempts to overcome limitations, often imposed upon me by others.
It was assumed that my diagnosis meant that I could no longer discern what was best for my overall well-being, or envision a future for myself. I spent many days and nights searching for answers to the question: how can I heal? I continued to educate myself on my diagnosis and the various holistic approaches to healing: mentally, spiritually, emotionally and physically. I was inspired by the many lectures, articles and stories of persons who lived with and recovered from mental illnesses and how their determination never allowed them to lose sight of hope.
I suffered in silence for many years, often being misunderstood by family members, persons in my community and even behavioral health practitioners. I never lost hope. I often felt discouraged that no one locally understood or cared about persons suffering with mental illness being able to recover and lead full and meaningful lives.
Many times, I would see peers struggling with personal battles similar to mine, with no knowledge of vital services that could connect us with advocates in our territory. Living in a territory, which often violates the rights of persons living with mental illnesses, I too experienced first- hand the demoralizing and discriminatory practices of our failing local healthcare system. Many times, I was discounted by health providers and denied the right to determine or express my vision for treatment and recovery. I was left to feel diminished as a person whose rights continued to be violated by the very persons who were expected to be my support.
The suffocating negative effects of stigma are repressive and hinder the recovery of all persons who suffer with mental illness. The current behavioral healthcare system in the territory is derogatory, hurtful and prejudicial. The current mindset of providers and the community at large is contrary to the restoration of a person's dignity and wellbeing. The damaging effects of the current behavioral healthcare system has serious, long term, adverse psychosocial ramifications on persons suffering from mental illness, as well as promotes degradation in the community at large.
Peer support offers us who suffer from mental illness the resolve to achieve recovery and regain entry into our community at large. Peer support offers persons suffering from mental illness amelioration and a more enriched recovery. In order for us as a community at large to progress on the front of civil liberties, we must re-envision and restructure the current behavioral healthcare system with Peer Leadership and Peer Support as the predominant prerequisite for all behavioral health interventions to safeguard the rights, dignity and recovery of those suffering with mental illness.
Peer guidance, under the auspices of the National Alliance for Mental Illness (NAMI) STAR Center, has inspired and motivated me personally to join local advocacy initiatives. It is through the NAMI STAR Center, that I was able to meet Chacku Mathai, a person with lived experience with mental illness, who showed me the true meaning of recovery. No longer did I believe that mental illness was a life sentence of dejection. I was no longer dispirited and used Chacku's advice to renew my own commitment to my recovery.
Chacku Mathai is the former director of the NAMI STAR Center; he now serves as CEO of the Mental Health Association. The NAMI STAR Center seeks to increase the availability of peer-directed, recovery-oriented approaches to behavioral health conditions through building connections among peer leaders.
Abigail Cyntje, Virgin islands