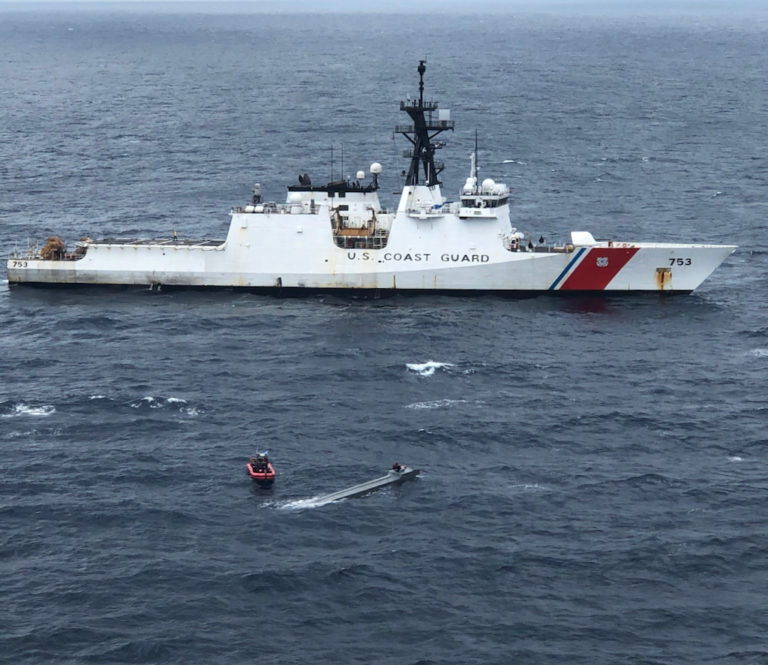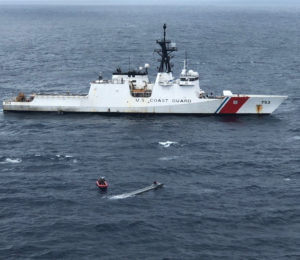 Four South American men appeared Wednesday before U.S. Magistrate Judge Ruth Miller and were ordered held pending trial on charges of conspiracy to possess and possession of a controlled substance on board a vessel subject to the jurisdiction of the United States, U.S. Attorney Gretchen C.F. Shappert announced.
The four defendants were identified as Freddy Montano Paz, 29; Calixto Tumbaco, 41; Mariano Abregon, 42; and Hector Hernandez Saucedo, 48.
The charging information alleges that the four were on board a semi-submersible vessel that was intercepted by the U.S Coast Guard cutter Hamilton on routine patrol. The Coast Guardsmen first sighted the semi-submersible vessel on May 10, approximately 250 nautical miles northwest of Esmeraldes, Ecuador. The vessel did not display any indicia indicating its nationality. After being detected, the four occupants— two Colombian nationals, one Ecuadoran national, and one Mexican national – began tossing the bales of suspected narcotics from their vessel.
The USCG disabled the semi-submersible vessel and seized 40 bales of suspected narcotics, including bales that were tossed overboard. The 40 recovered bales contained approximately 1,535 kilograms of a white powdery substance that field tested positive for cocaine.
This case is being investigated by the U.S. Coast Guard and the Drug Enforcement Agency, and is being prosecuted by Assistant U.S. Attorney Delia L. Smith.