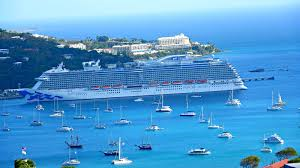 The Virgin Islands relies on a tiny force of individuals to guard it against potential environmental damage from any of the hundreds of cruise ships and other commercial vessels that visit its shores annually – but that line is reinforced by a bulwark of international convention and U.S. controls and authority.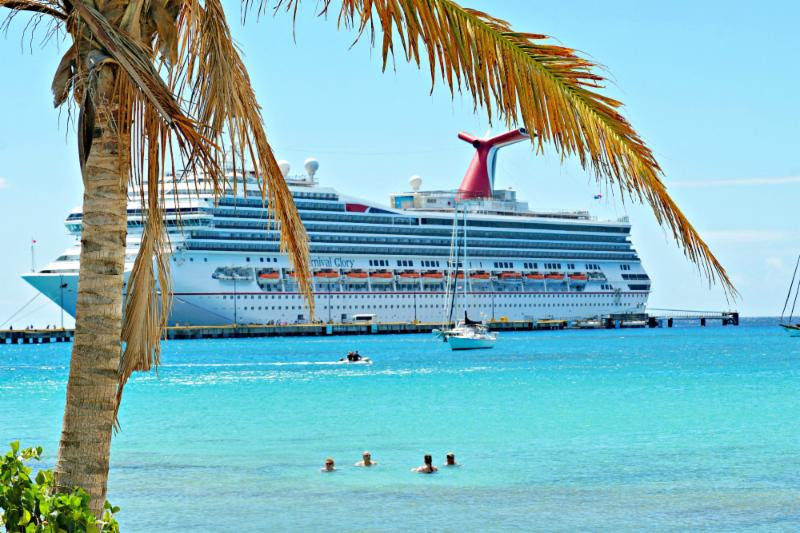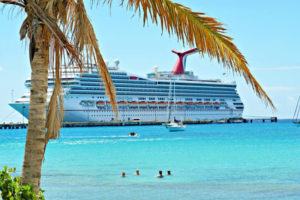 News this month that Carnival Corporation and its subsidiary Princess Cruises had reached a settlement with the federal government over environmental violations raised the question of just how the territory protects itself from similar infractions.
In a years-long case heard in Miami, U.S. District Court Judge Patricia Seitz approved the agreement, which included a $20 million penalty and the obligation for Carnival to restructure its corporate compliance efforts.
Before the settlement, the judge had threatened to ban the company from docking in U.S. ports.
Carnival pled guilty to six violations, including dumping plastic mixed with food wastes in Bahamian waters and falsifying training records.
The company is a behemoth in the international travel industry. It owns nine different cruise lines: Carnival Cruise Lines, Holland America Line, P&O Cruises (UK,) P&O Cruises (Australia,) Princess Cruises, Seabourn, AIDA Cruises, Cunard, and Costa Cruises – a total of more than 100 ships.
Many of its ships are regular visitors to the territory, where the tourism economy depends heavily on the cruise industry.
While the Virgin Islands Port Authority is in charge of the territory's air and sea ports, and the local government's Department of Planning and Natural Resources is its main environmental arm, both agencies defer to the U.S. Coast Guard to take the lead on environmental enforcement pertaining to commercial vessels, including cruise ships.
Howard Forbes, Sr., director of environmental enforcement for DPNR, said in general the department regulates fishing boats and recreational craft while the Coast Guard handles commercial vessels, though there can be some crossover.
DPNR coordinates with the Coast Guard and at times works directly with it, he noted. For instance, in the past there have been times when tar balls ended up on the shoreline and when sewage – apparently from a large ship – washed ashore. If there were an oil spill in the harbor or at the dock "we'd get involved," he said. But the Coast Guard would still be the lead agency.
In an email response to a Source inquiry, Monifa Marrero Brathwaite, public information officer for the V.I. Port Authority, said the authority is required to notify the U.S. National Response Team, an organization of 15 different federal departments including the Environmental Protection Agency, in the event of an oil spill at V.I. ports. It also must notify DPNR and the Coast Guard.
Concerning cruise ships, she said that environmental concerns are "addressed" in VIPA's agreements with cruise lines but inspections are not under its jurisdiction.
The Port Authority "requires all vessels using our facilities comply with the rules and regulations established by the U.S. Coast Guard, including the maritime pollution requirement" known as MARPOL. The requirement "specifies standards for stowing, handling, shipping, and transferring pollutant cargoes, as well as standards for discharge of ship-generated operational wastes. The Coast Guard routinely visits and inspects ports and terminals to ensure compliance with reception facility regulations," Brathwaite said.
Cruise ships and other commercial vessels are subject to the International Convention for the Prevention of Pollution from Ships, or MARPOL, first instituted in 1973 by the International Maritime Organization.
There are now standards regulating the transport and use of oil, noxious liquid substances in bulk, harmful substances carried in packaged form, sewage from ships, garbage from ships, and air pollution which sets limits on sulphur oxide, nitrogen oxide, and greenhouse gas emissions.
Lt. Cmdr. Luis Rivas heads the Coast Guard presence on St. Thomas, which, like that on St. Croix, is under the jurisdiction of the Coast Guard in San Juan, Puerto Rico.
"We are nine members" on St. Thomas, he said.
That handful of staff is responsible for monitoring not only one of the largest cruise ship ports in the Caribbean, but container ships bringing a wide range of goods onto the island and ships bringing gas and other fuel. The Coast Guard has other missions, of course, including search and rescue and drug interdiction operations.
But as Rivas described it, the task is not overwhelming because it is fundamentally the MARPOL system that provides the basic protection for the environment, not a few enforcement officers.
Every ship must file an advance notice of arrival 96 hours before pulling into port, Rivas explained. The Coast Guard checks that against a database that screens vessels and ensures they have the required active environmental and safety certifications.
Depending on type and use, a vessel must have particular equipment and service logs that govern things such as sewage and garbage disposal and emissions.
Each vessel must maintain a certificate of compliance. A certificate is good for one year, but there is an interim inspection conducted at six months.
"Vessels not in compliance are not allowed in," Rivas said. "It happens a lot," though not with cruise ships.
Inspections and certifications can take place is many areas, Rivas said. He estimated the Coast Guard in St. Thomas makes evaluations and issues certificates to at least 100 vessels a year.
"We go on board and inspect these vessels," he said. An inspection may be planned or may be a surprise visit and involves testing the equipment and checking paperwork. As an example, the Coast Guard compares record books on fueling against the amount of oil aboard.
An oil record book is just one of many items a cruise ship must maintain in order to comply with MARPOL regulations governing oil, according to Rivas. A ship also must have an oil/water separator, a content meter, a water purifier for discharged water, a ballast water management system when in port and other specialized equipment.
For cruise ships, sewage and garbage disposal can be major issues.
MARPOL forbids the release of any plastic into the sea, anywhere. Sewage that is treated to a high standard may be released three nautical miles from shore and, if not fully treated, 12 miles from shore. Garbage is similarly restricted to various distances from shore, depending on how it has been treated.
Rivas said most cruise ships have incinerators on board that reduce the amount of garbage they generate. They, like other vessels, may process garbage at facilities where they dock, as part of the service offered there. The Environmental Protection Agency and DPNR have to approve those facilities.
If a commercial vessel of any kind is out of compliance with environmental restrictions, "it can turn out to be a criminal case," Rivas said, but so far in the one year he has served on St. Thomas, that has not happened.
Like Brathwaite and Forbes, Rivas stressed the close cooperation between the Coast Guard and the V.I. government agencies on maritime issues.