Hundreds of Virgin Islanders flocked to Magen's Bay Beach on Saturday to taste professional and amateur chefs' best wings in the 10th Annual King of the Wing Competition.
There were 35 different competitors for this year's title.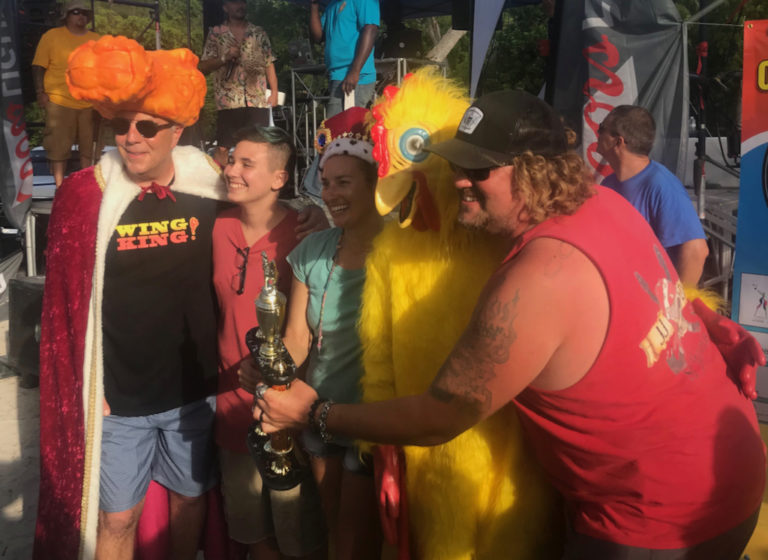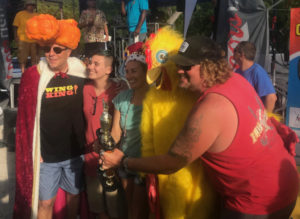 J.J. Divers took home the prize of best overall and first place in the non-restaurant division, while Buddha Sushi claimed first place in the restaurant division and won the opportunity to compete in celebrity guest Drew Creza's 2019 Wing Fest in Buffalo, New York, over Labor Day weekend.
In the restaurant division, Tap and Still took second place and Sibs finished third in its first year in the competition.
On the non-restaurant side of the competition, the Box Bar came in second place and Golden Age Ranch was third.
King of the Wing featured live entertainment from DJ Deli Banger, Taylor McFerrin and KRNFX. This year's contest also featured a Voice of the V.I. performance in which five high school students competed for a $1,000 prize. It was won by David Roseman.
With the help of their sponsors, King Of The Wing helps raise funds for nonprofit organizations. This years recipient is Junior Achievement, a non-profit organization that works with local businesses, schools and organizations to deliver programs on the topics of work readiness, financial literacy, and entrepreneurship. The event has raised over $485,000 for charity in its first 9 years.
Cerza, host of the Buffalo event, is known as the Wing King, and this year's wing festival will be the 17th edition. He is a wing ambassador traveling the U.S. to find wings that capture the local flavor of different regions and appears on national television shows promoting wings and his hometown of Buffalo. The Wing Fest features 25 restaurants and more than 100 different types of wings.