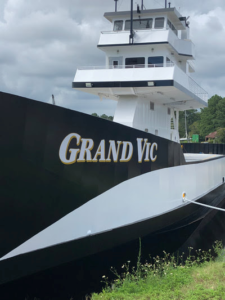 There is only one car ferry operating between Cruz Bay and Red Hook, which means commuters can expect extended wait times until further notice, according to the V.I. Port Authority.
The Grand Vic, which is owned and operated by Love City Car Ferries, Inc. is the only barge that is transporting vehicles between the islands.
The Captain Vic barge, which is also owned by Love City Car Ferries, and the General II, owned by Global Marine, Inc., are both offline for repairs.