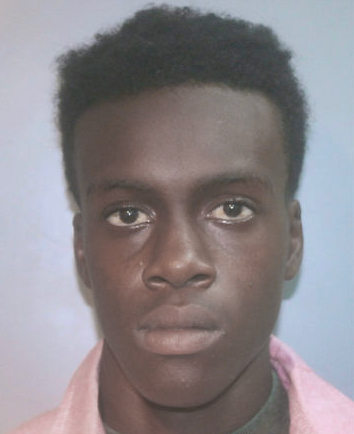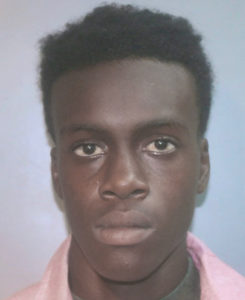 The body of 20-year-old St. Croix man who was one of three people arrested in a 2017 east end rape and carjacking case was found shot to death Tuesday at Concordia Bay in the Frederiksted area.
The V.I. Police Department has identified the victim as Link Baltimore Jr.
Baltimore was under house arrest when the incident occurred, police public information officer Glenn Dratte said.
At 10:38 a.m. Tuesday 911 received a call of a man down at Concordia Bay, Frederiksted. At the scene police discovered the body of an unresponsive man on the floor in the interior of the dwelling.
He was identified as Baltimore by next of kin. It was the ninth homicide on St. Croix since the beginning of the year, the 17th in the territory.
The shooting is being investigated by the Criminal Investigation Bureau and Major Crime Unit. Police urged anyone with information to call CIB at 340-778-2211, the 911 call center, or the anonymous tip service, Crime Stoppers USVI, at 1-800-222-8477 (1-800-222-TIPS.)
Baltimore was one of three men arrested as a suspect in a 2017 rape case. Two women driving on the Eastern Road on Christiansted late May 6, 2017, were stopped, their vehicle stolen and one of the women raped.
According to the V.I. Police Department, the 911 dispatch center received a call at 11:36 p.m. reporting a carjacking. The first of the two victims told the 911 dispatcher that she and a friend had been driving on the Eastern Road when a vehicle started hitting theirs from behind, causing them to stop. The first victim said the two women became separated and her friend was taken by the individuals to another location.
The second victim was able to contact 911 later and said she had been sexually assaulted. She was transported to the Juan F. Luis Hospital for examination.
Three men, Baltimore, Youan Rodriguez and Hubert Wyliss Lee Jr. were arrested and charged in the crime. Later police also charged the three in a May 5, 2017 incident in which a residence in Annaly, Frederiksted was broken into, vandalized and robbed, and the perpetrators left in a pick-up truck belonging to the owners of the residence.