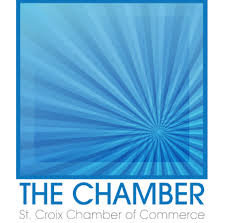 Dear Source:
The St. Croix Chamber of Commerce is strongly against the WAPA rate increase and takes the position that the private sector can no longer be relied upon to bail out WAPA due to the Authority's and the Government of the Virgin Islands' mismanagement.
In April 2019, WAPA proposed to the PSC an emergency $0.03/kWh rate increase for the Leased Generation Surcharge necessary for the payment of generation equipment leases and training for the operation of the new Wartsila units on St Croix and St Thomas.
Additionally, WAPA has proposed an increase in the LEAC for July 1, 2019, of approximately $.04/kWh and an increase in the base rate of approximately $.06/kWh, at which time the $.03 emergency increase would be terminated resulting in an overall $.10/kWh increase. According to Dissenting Opinion – Docket 676 PSC Order No 45-2019 of 25 April 2019 dated May 19, 2019 by PSC Commissioner and Chairman Emeritus Johann Clendenin, "At these rates WAPA again approaches a rate of 50 cents/kWh that is beyond punitive for the residents and businesses of the Virgin Islands and crushing for our economy."
"It seems the private sector must be the savior of WAPA once again, even if that calls for our own demise," states St. Croix Chamber Chairman Ryan Nelthropp.
Given WAPA is a semi-autonomous government entity, the Government of the U.S. Virgin Islands has the first responsibility to fill the $43 million gap to alleviate the hardship on the population whether by reallocating funds or through securing bonds.
The St. Croix Chamber of Commerce also recommends that WAPA devise a long-term strategy for profitability and sustainability, much like our neighboring Caribbean islands.
The people of the U.S. Virgin Islands have a right to expect a just and reasonable utility rate. The Government has a duty to the people to figure out a way to pay for their own mismanagement of the semi-autonomous Government Agency, WAPA, without causing undue hardship to its citizens and the private sector.
The St. Croix Chamber Executive Committee met with Governor Albert A. Bryan Jr. today and delivered their position on the rate increase in writing. A copy of the full Chamber Position can be viewed here.
The St. Croix Chamber of Commerce is a non-profit organization of local businesses working together to improve the island of St. Croix's economic growth through advocacy, networking and promotion. Founded in 1924, members range from large corporations to small mom-and-pop businesses and individuals.
For questions or more information, please contact the Chamber at [email protected]
The St. Croix Chamber of Commerce