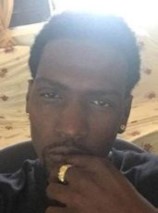 Curtis Quinton Fredericks Jr. of St. Thomas died May 18 at the age of 30.
He is survived by his loving mother, Jacqueline M. Hansen; father, Curtis Q. Fredericks Sr.; son, Curtis Q. Fredericks 3rd; daughter, Ciana Fredericks; grandmother, Joyce M. Christian Hansen; grandfather, Roy A. Hansen Sr.; brothers: Curtio, Cursim, Carlos, Shaquim, Shaquin, Cymari, Cushan Antiono, Ancesmo and Amari; sisters: Shaquina Glasgow, CurTisha, Curlissa, Curissa, Cutty, Kaylee, Mia Fredericks and Jamila Lake; special friend, Lauren Rogers; sister-in-law, Susan Hansen; aunts: Carolyn and Sherlyn Hansen, Janella Davis, Janelle Hodge, Jennifer and Jacquelyn Fredericks, and Elizabeth Richardson; uncles: George Greene Jr., Roy Hansen Jr., Warren Richards Jr., Dell Lincoln Germon Lake, Pooch Christian, and Jadeem and Jaliem Davis; and great aunts: Valencia and Ina, June Christian, Arlene Blackman, Charlene Braithwaite, Mariluz Henry, Diane and Gizelle Hansen.
He is also survived by great uncles: Juan, Diego, Manuel, Marcel Christian, Philmore and Keith Hansen; adopted aunts: June Testamark, Janet Gordon, Gloria Briggs, Ivy Mills, Laverne Wesselhoft and Esme Callwood; and cousins: Caiya, Caila, Cai'Jonte, Shernelle, Sherell, Shiquoy, Kjuan, Shemar, LaNeel, Halik, Jamal, Ahzante, Ronell, Maquel, Kaisa, Jikera, Jikoy, Jikiy, Jykelle, Jiklye, Amari, Kareem, Knoy, Destiny, Dequan, Kyla, K'Andre, Tequan, Kyjah, Makiaya, Patricia Thomas, Diahl Brooks, Jyrell Francis, Jose and Jerrick Amaro, Dr. Linda Callwood, Desha and Carl Powell, Sekoia Rodgers, Chanika, Frankie, Akil Braithwaite, Lyna and Lynae Fredericks, Dalia, Dean, Wayne Christian, Dale Williams, Delroy Tatum, Neville, Lorna, Lavern Amey, Michael Christian, Keima, Rahiem Sheniqua, Quianna Christian, David Greaux, Vakai and Valeki Gumbs Lesmore, Philmore, Kyra, Kyle, Kim, Kishma, Keith, Kelvin Hansen Deonier Robinson, Marlo Hansen, Debbie Barr, Jeselle Lettsome, Bernalyn Tomeau and Clive Steward Jr.
Other survivors include friends: Amequa Bell, Mackeel, Shamoy, Dequan, Briann Mills, Sheena and Shenell Penn, Makil, Liston Georges, Jason, Kamara, Khady Smith, Omari, Kimoi Forde, Shanice, Benly Brooks, Khalid Rieara, Fenyang Francis, Koko Walker, Xavier, Kemoree Delani Blash, Delano, Anya Smith, Everad Fregiste, Douglas McKay, Augustus John Lewis, Ester Fredrick, Tamia, Mr. Etienne, Laurie Hodge, Chelston Richardson, Dionne Thomas, LaStarr Watley, Opah Barbel, Zeska Williams, Dale Swan, Doreen Freeman, Gracie Hendrickson and family, Bakeeta Rogers, Linda Smith, Kenya Baruti, Mr. and Mrs. Fagon, Marcel Callwood, Celina Barthlett, Barbara Francis, Marlo George, Joycelyn Roper, Rosa Jefferson, Ann Auguste, Avril Frett, Glory Gumbs, Josette, Dionne Thomas, Mr. and Mrs. Dyer, Avery Lewis, Louella Hermon, Desiree Gumbs, Jennifer Rabsatt, Ms. Evelyn Foy and family, St. Andrew's family, Pearson Gardens family, Pizza Hut family and the St. Thomas Majorette family; as well as many, many more relatives and friends too numerous to mention.
The first viewing will be held from 5-7 p.m., Friday, June 7, at Turnbull's Funeral Home. The second viewing will be held at 8 a.m. to 10 a.m., followed by a funeral service at 10 a.m., Saturday, June 8, at St. Andrew's Church with services. Interment will be at Western Cemetery No. 1.