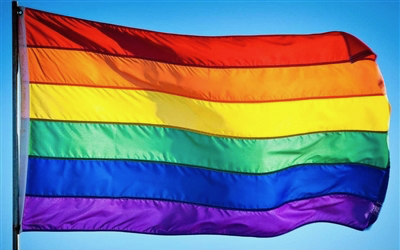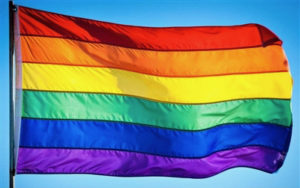 St. Thomas will see its first public gay pride celebration this June through the efforts of a group of friends who were inspired by the gay pride events on St. Croix.
Brigitte Berry, a STT Gay Pride organizer, said she and her friends come from eclectic backgrounds with a range of varied professional skill sets. But she is "a Frenchie," whose sexual orientation is straight and she started advocating for civil rights on behalf of the gay community in the V.I. near 2014, when the marriage equality debate was gaining momentum.
"The V.I. has been historically a very homophobic place," Berry said. "There were a few churches around who protested marriage equality and we went to those events with love and rainbows. So, the only type of public events we have done have been counter protests. Which is not the same as us just getting to celebrate pride."
Berry said the celebration will consist of five different events on separate days that will ensure there is a something for everyone to enjoy.
The only event not planned this year on St. Thomas is a parade. According to Berry this is largely due to safety concerns and a resistance in the U.S. Virgin Islands to accept those who are in the LGBTQ+ community.
"We cannot continue to ignore the fact that we do have West Indians who are gay and yet that is historically what happens. They are members of this community," Berry said. "At some point though, the threat of violence and the 'let's kill the gays' and all of that stuff is really exhausting. Last year there was a strong police presence at the parade and the fact that we absolutely needed them there, it's really sad."
Next year Berry said she hopes to see a parade where the LGBTQ+ community can walk the streets openly and be proud, as is customary in celebrations of gay pride.
The STT Gay Pride festivities kick-off on June 8 with a meet and greet at Tillett Garden's Art Explorium, where attendees will get to mingle and create works of art with Amy Gibbs, founder of Art Uncorked.
The events following the meet and greet span the entire weekend of June 21.
An art show and dance party will be hosted at Seven Minus Seven, and Berry said they are still accepting entries. Artists can apply by sending an email to info@STTpride.org.
"We already have submissions from St. Croix and submissions from St. Thomas. We have mixed media, we have photography. All they have to do is send a photo of their work, tell us a bit about it and the dimensions of the work, and we will take it from there," Berry said.
The art show will become a dance party around 9 p.m., which Berry hopes will entice those who would like to be around the art but want a little more activity during their evening.
On June 22 a Pride Rally will be held at Griffith Park, and at 4 p.m. Berry said they may have an additional event where members of the community can come share their "coming out" stories at The Box Bar in Yacht Haven Grande.
"We want that visibility. To create an awareness and maybe even compassion of how difficult of a process coming out can be, especially here on island," Berry said.
Not every STT Pride Event is suited for children, but Berry said many are family oriented, like the Pride Beach Party slated for the left side of Magen's Bay on June 23.
"The party is very specifically family oriented and we are trying to be low key but have many things planned," Berry said.
As the STT Gay Pride flyer says, "you don't have to be gay to play." Berry hopes to see community support from those who view themselves outside of the LGBTQ+ community who just want to have fun and celebrate.