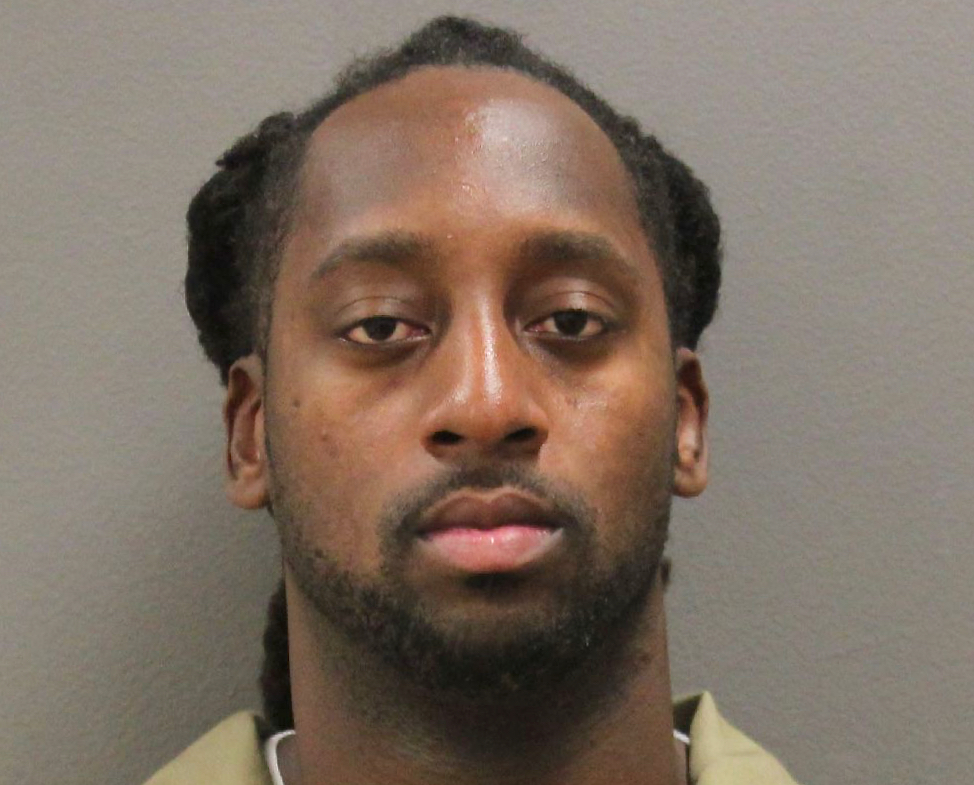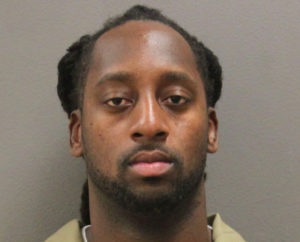 The defendants charged in a major racketeering case on Wednesday entered not guilty pleas in federal court. Most of the 10 in the case of Paul Gerard et. al, asked for speedy jury trials, although some asked for more time.
U.S. Magistrate Judge Ruth Miller held the arraignment in the large St. Thomas courtroom at the Ron de Lugo Federal Building, and used the jury box to provide seating for the large group. Defense attorneys representing the 10 also had a chance to tell Miller whether their clients had had a chance to review the latest charging document filed against them.
The fourth superseding indictment was filed April 25. It carried additional charges of racketeering, murder, attempted murder, and related charges against Gerard and his brother, Shaquan Prentice. Additional charges were also brought against defendant Ethereal Simon, identified by prosecutors as the financial manager among the alleged conspirators.
Their combined activities are described as an enterprise, with Gerard identified as the leader and Prentice as his second in command. In Count One – racketeering – the leader is accused of setting up robberies of banks and jewelry stores and orchestrating drug trafficking using phone, text and email communications.
Investigators said they also used threats of violence and death to eliminate or intimidate competitors in the drug trade.
Before the filing of the fourth superseding indictment, Gerard faced eight counts of murder in aid of racketeering activity. As of April 25, the count had risen to 11. There were also eight more counts of attempted murder, and three more counts of use of a firearm resulting in death.
Prentice picked up an additional murder charge, eight for alleged attempted murder, one additional charge of use of a firearm resulting in death.
Both Prentice and Simon received an extra charge apiece for racketeering; Simon gained five additional charges for attempted murder in aid of racketeering. There was also an additional criminal count for money laundering.
Unique to the case against Prentice are additional charges of possession of a firearm with an obliterated serial number, carjacking and possession with intent to distribute marijuana. But all are charged with federal controlled substance crimes under statutes that generally cover cocaine, heroin and other hard drugs in fairly small quantities and marijuana in quantities of 1,000 kilograms or more.
Prentice and Gerard were also charged with assault in aid of racketeering.
Together, the three defendants also received additional counts alleging use of firearms during the commission of federal violent crime and related weapons charges.
Simon did not appear at the Wednesday arraignment. Miller noted that a request was submitted in advance, asking for the appearance to be waived. The magistrate said she granted that request.
Co-defendants Robert Brown, Wahilli James, Shaquille Correa, James Cruz, Kareem Harry, Tyler Eugene, Wayne Bellille and Shermiya Gumbs, and their attorneys, also entered not guilty pleas at the arraignment. Charging documents describe Brown as the group's enforcer; James, Correa, Cruz, Harry, Eugene, Bellille as soldiers and Gumbs as the person responsible for procuring transportation.
Miller set a new calendar for legal teams to complete pretrial tasks, leading up to a scheduled Sept. 23 trial before District Court Judge Curtis Gomez.
Investigators say one murder took place at a Head Start daycare center on St. Croix. The indictment also alleges kidnapping in the instance of one murder victim, whose burned remains were found by authorities.
The murder victims are not identified by name in court documents. The four in the initial indictment areidentified by the initials E.H., J.W., J.E. and T.A. – there were also four attempted murders on or about Nov. 26, 2015; Dec. 9, 2015; Feb 24, 2016 and March 12, 2016.
Among the charges, armed robbery of three St. Thomas jewelry stores – Gems and Gold Corner (Sept. 16, 2013); Signature Jewelers (Aug. 19, 2015) and 3Gs Jewelry & Repair (Sept. 14, 2015) – the Divi Racino at the Randal "Doc" James Racetrack on St. Croix (July 17, 2014), and an attempted armed robbery of the Scotia Bank branch at Sunny Isle Shopping Center (Dec. 9, 2015).
There were also alleged armed robberies of individuals netting cash, jewelry and cell phones, and an armed robbery at a bar in Williams Delight on Nov. 21, 2013.
Individuals also fell victim to alleged armed robbery at the Williams Delight Daycare Center on or about Sept. 26, 2013.