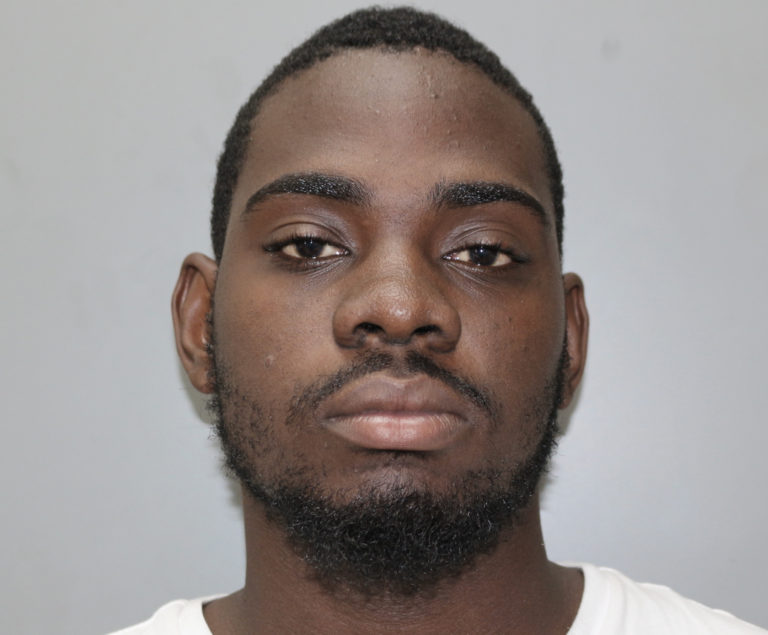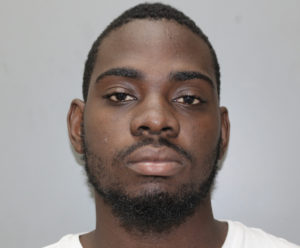 The V.I. Police on Saturday arrested 23-year-old Kadeem Baptiste and charged him in connection with the May 7 shootout at the Fast Stop Gas Station on St. Thomas.
Police arrested Baptiste at about 3 p.m. Saturday and charged with misprision of a felony, which consists of failing to report knowledge of a felony to the appropriate authorities.
Shortly after midnight on May 7 the 911 dispatcher received a report of multiple shots being fired in the area of the gas station. Several moments later, 911 received another call, this one reporting that two people had been shot and were taken to the Schneider Regional Medical Center.
At the hospital it was discovered that a Superior Court Marshal was one of the victims. The other injured man was believed by police to be a suspect. Shamari Elmes, 22, was placed under arrest and charged with first-degree assault, reckless endangerment, third-degree assault, and possession of a firearm during a crime of violence.
On Thursday, May 16, police arrested 22-year-old James Nathaniel and charged him as a suspect in the shooting. According to police, a security tape shows Nathaniel at the entrance to station's convenience store getting into a verbal altercation with another male. The verbal altercation got heated and led to a gun battle between parties, police said. Nathaniel is reportedly seen on surveillance video removing a black firearm from his waistband area and also firing a firearm at another individual during the gun battle.
Police charged Nathaniel with first-degree assault, third-degree assault, reckless endangerment, possession of an unlicensed firearm during the commission of a crime and brandishing/exhibiting a firearm.
According to police, Baptise is also seen on the security footage, communicating with another individual involved in the gun battle. Throughout the gun battle, Baptiste is seen leaning out of his vehicle with a firearm in his hand, police said, and after the gun battle, Baptiste returned to the scene of the crime and willfully concealed another individual's involvement in the shooting by giving the Virgin Islands Police Department false information in his statement.
Baptiste's bail was set at $10,000.