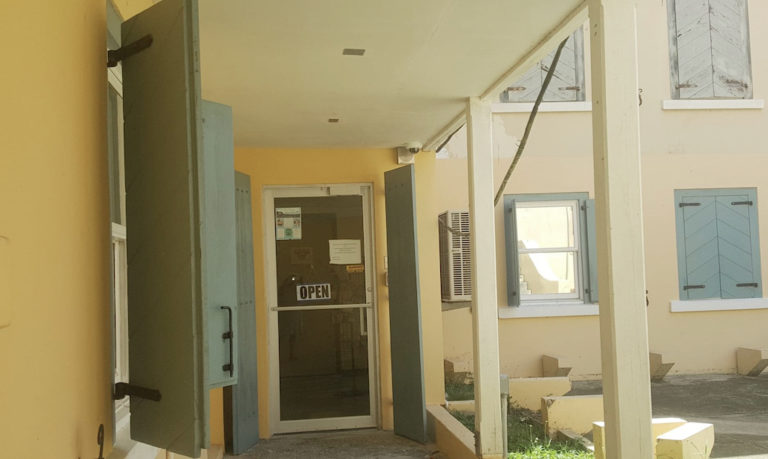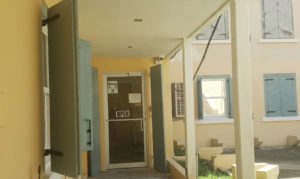 For almost a year, clients and staff have complained of a foul odor at the Women, Infants, and Children Nutrition Assistance office in Frederiksted, located on King Cross Street across from the Frederiksted Hotel.
The renovated facility opened with much fanfare at a ribbon cutting ceremony in May 2017 after having been closed for 11 years. Prior to the re-opening, clients seeking food assistance for their newborn infants and minor children had to travel to the Christiansted WIC office to obtain certification, nutrition counseling and other services.
The strong and musty odor, which emanates from the second floor, is hard to ignore as one staff member shared.
"We have been working with this problem for so long now, we have almost gotten used to the smell. It is especially strong when it rains and after the office has been closed for several days or more, three-day weekends. It just hits you right in the face as soon as you come in the door."
Jahnesta Ritter, public relations officer for the Department of Health, acknowledged the seriousness of exposure to mold and deferred to the DOH Director of Building Maintenance, Donald Bough, who offered further details about the origin of the odor and the steps being taken to remedy the situation.
"We are committed to safeguarding the health of our staff and our clients at the WIC office in Frederiksted. The unpleasant odor emanating from the second floor is the result a botched renovation. The contractors failed to properly repair structural damage due to the long-term closure of the building and water damage from Hurricane Maria. The mold was not eliminated properly, and the entire floor will have to be renovated again. We recently acquired grant funds to fix the problem and will be closing the facility temporarily, while the work is done. In the meantime, access to the second floor is off-limits to staff and clients and we are working diligently to relocate the office to a safe and suitable location in the next few weeks."
Following her initial discussion with the Source, Ritter sent an email updating the DOH's efforts to relocate the Frederiksted WIC office, including to the Beeston Hill area, but said nothing has been confirmed. So, at least for the foreseeable future, it seems WIC clients living down west may once again have to travel to Christiansted to obtain nutrition assistance benefits.
WIC is a federal assistance program of the Food and Nutrition Service (FNS) of the United States Department of Agriculture (USDA) for healthcare and nutrition of low-income women, their infants, and young children. The program also provides nutrition education and referrals to health care and social services. For more information about WIC eligibility please call (340) 778-7899 in Frederiksted or (340) 718-1311, ext. 3750 at Charles Harwood Complex in Christiansted.