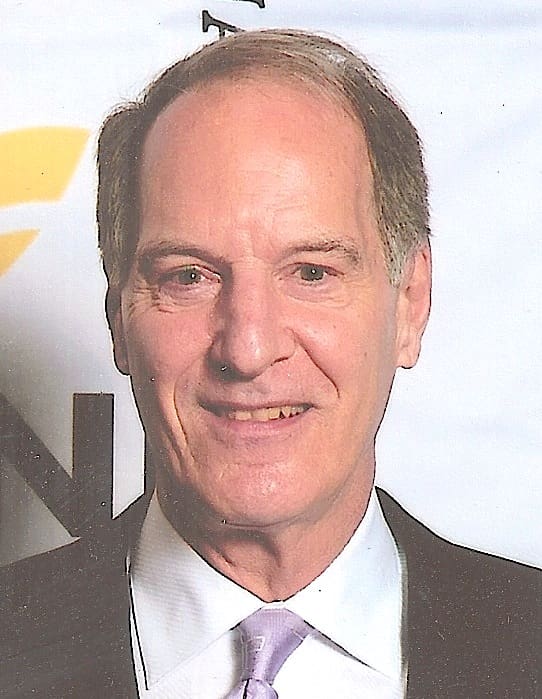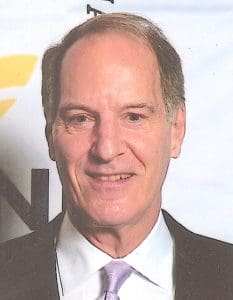 Preamble: It is increasingly clear that we are entering a new era, a period of rapid change, of grave threats, but also, of opportunities. As the historian T.W. Maitland once said, "We should always beware that what now lies in the past once lay in the future." And, as Mark Twain said, "The art of prophesy is very difficult, especially with respect to the future." What follows is neither prophecy nor prediction, but one possible path to an uncertain future for the territory. In looking back, what happened usually seems inevitable. It wasn't. Choices were made, or, just as often, not made.
This is the first of two parts. In Part One, Virgin Islanders address big issues frontally and take advantage of the opportunities that present themselves. They lead and manage change. (Spoiler alert) In Part Two, "Dystopia," they don't.
Dateline: April 5, 2050, The United Nations, New York In an elaborate ceremony at UN headquarters in New York, the U.S. Virgin Islands was cited as the world's greatest success story in achieving economic, social and environmental excellence over the past three decades. Multiple UN agencies cited the progress made by the Virgin Islands in overcoming difficult and complex of challenges.
In making the award, the secretary general asked: How did this small territory achieve these extraordinary goals? To answer his own question, he cited two prerequisites that made the three decades of progress possible. The first was the defeat of the powerful reactionary forces that had come to dominate political and economic life in mainland America, a defeat that had opened the doors for investment, a commitment to social justice and positive support for U.S. overseas territories. The second driver of success that put the Virgin Islands on the path to this award was the ability of a broad and diverse coalition of Virgin Islanders to overcome their differences and work toward a shared, positive vision of the future.
None of this was easy. At times, it was conflict ridden and ugly. There was an acceptance of the fact that conflict and positive change are inseparable. The results were undeniable, this award being recognition of them. The Virgin Islands economy had diversified and provided opportunities across a range of professions, with tourism still a mainstay but hardly the only driver in a robust economy serving communities that were peaceful and thriving.
Government, long marred by factionalism, incompetence, grandiosity and high levels of corruption was now a model of effectiveness, openness, inter-island collaboration and, most notably, an ability to execute, to get big things done. The defeat of reaction at the national level in the early 2020s had made it possible resolve the territory's debt and pension crises, and provided the foundation for its future success.
Among the biggest accomplishments was transformation of the territory's infrastructure, making it an ecological and engineering model for the climate change era. In the process, within a period of 20 years, it had begun to reliably deliver electricity to all of its citizens using 100 percent renewable resources, dramatically reducing the cost of living for large numbers of people. This goal had been considered impossible. As one responsible official said, we believed the writer George Bernard Shaw when he said, "People who say it cannot be done should not interrupt those who are doing it." The official smiled and added, "That second group would be us."
The islands' educational and health care systems, long plagued by underperformance, were now global models, providing pathways to success for young people and healthy and the peaceful communities that were among the first things that visitors remarked on.
In accepting the award, the current governor, who was a fifth grader when the great turnaround began, and who stood with her four living predecessors, said, "We always need to remember that none of this came easy, and that lots of people were involved at every level. We also need to remember that we started moving forward when we stopped blaming each other and started solving our problems, when we won the battle to convince enough people that we were all in this together and that there was something far bigger than each of us or our small group at stake."
Virgin Islanders, young and old, wept with joy and pride.
Frank Schneiger was executive director of the Federal Region II Children's Resource Center, which trained a generation of V.I. children's services workers. He subsequently founded the St. Thomas/St. John Youth MultiService Center. In the past two decades, he has served as planning consultant for a range of Virgin Islands organizations and has been a columnist for the Virgin Islands Source. He is the author of two books, "The Arc," under the pen name of Roberto Vincent, and "The Purge: The Future As History in the Age of Trump," available on Amazon.