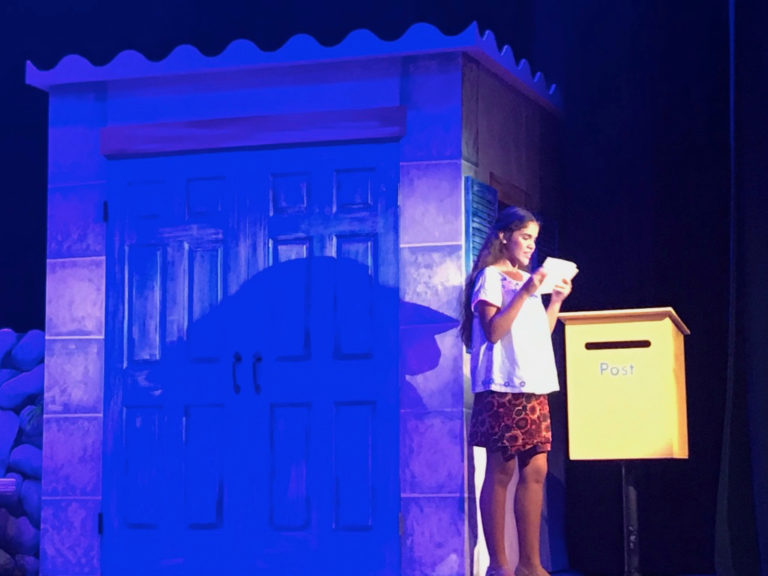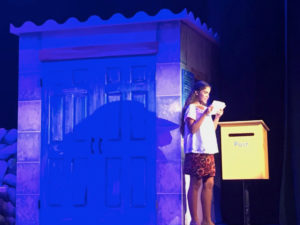 Good Hope Country Day School students performed "Mamma Mia!" to a sold-out audience at Friday's opening night. The musical attracted community members of all ages to the first of six shows scheduled for two weekends at the Caribbean Community Theatre in Orange Grove, Christiansted.
Director/choreographer Michael Armendariz partnered with musical director Sherry Hotter in the romantic musical comedy, produced by Kiomie Pedrini and Linda Stampler-Keularts. "Mamma Mia" is a "jukebox musical," telling its story through the music of Swedish pop group ABBA.
Performances will continue April 12, 13 and 14, with curtain for the Friday and Saturday performances at 8 p.m. and the Sunday show beginning at 4 p.m.
The story opens on a small Greek Island with Sophie, played by Jasmin Nieves, in a monologue telling her dreams of a perfect wedding with her father giving her away in marriage. But Sophie doesn't know her father.
The seed for the play and the problems that ensue throughout are comedic, bold, and sometimes almost painful for young Sophie, but she continues on her mission to find her father and invite him to her wedding.
Armendariz and Hotter have brought out the best in this student production. The ensemble gives exceptional voice to the musical renditions and they move with stellar precision throughout the multiple choreographed dance routines.
Sophie's mother Donna, played by Avery White, commands her role throughout. She performs through the motherly tasks of preparing for her only child's wedding day, and on to the horrifying knowledge that her daughter is searching for her father's identity.
The tempo is upbeat from the arrival of Donna's counterparts from their former pop singing group, the Dynamos – played by Carolyn Grimm and Mayah Russell – to the appearance of three men, each not knowing why he was invited to the wedding, and each coming face to face with Donna after 21 years.
There is an unexpected twist at the end and the beat goes on …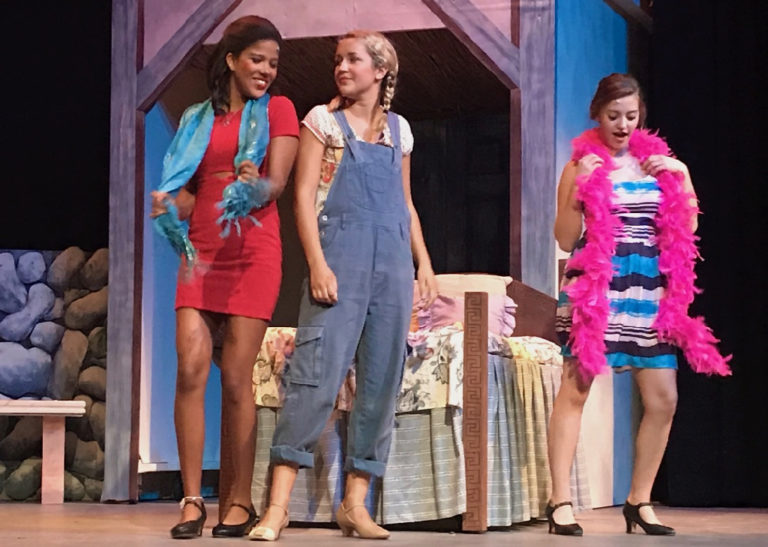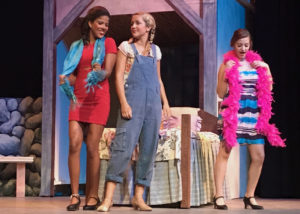 The play opened on Broadway in 2002, garnering a handful of nominations for the Tony Award. The movie continued that success when it opened in 2008 with Meryl Streep in the role of Donna, earning nominations for Oscars. The rights for amateur productions of the show were finally released in April 2018.
"Our shows are known for its first rate production value, and this show is no different," Armendariz said. The set, lighting and the smallest attention to authentic detail are noted throughout the production, he added.
Tickets for the production are handled through pre-sale. Information is available on the show's Facebook page.