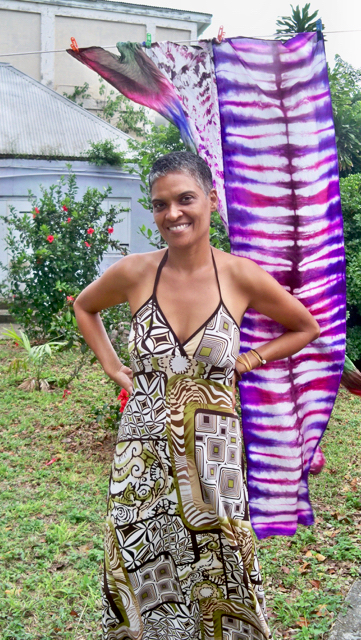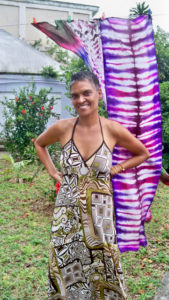 A new book offers a glimpse of life for women behind bars in the U.S. Virgin Islands. "Stitches & Time" is a collection of stories written by four female inmates of the Golden Grove Adult Correctional Facility.
The stories were written as they worked together to create a quilt. Former Tourism Commissioner turned prisoner advocate Kim Lyons led the two activities as she led a crafts project inside the women's dormitory at Golden Grove.
Lyons described for the Source what life was like for her students, ages 20 to 55.
Each of the quilter-writers were serving significant sentences, although their instructor said they never discussed the offenses that brought them there.
The women's dormitory functions like a prison within a prison, Lyons said. She added that a prison runs largely off the labor of inmates. But women are largely excluded from work details in the commissary, on janitorial crews, in the machine shop and the auto mechanics shop. Opportunities to take part in education and training programs are also limited. The outside world remains at a distance, while friends and families show up on visiting days for male inmates.
So the crafts project was welcomed, she said. On a previous occasion, some of the women learned the art of batik cloth dyeing from Lyons. It was an experience that brought satisfaction, the instructor said. Satisfaction and the chance to add a colorful bit of art to a drab wardrobe of prison fatigues.
But this time the skill to learn was sewing – producing small, quilted squares and then joining them together. Participants had to work as a team to produce a finished quilt and complete their essays. Not an easy feat, because living at close quarters 23 hours a day produces its own tensions.
"Nobody likes each other 24/7," she said.
Then there were delays; last minute class cancellations brought on by staff shortages at the prison.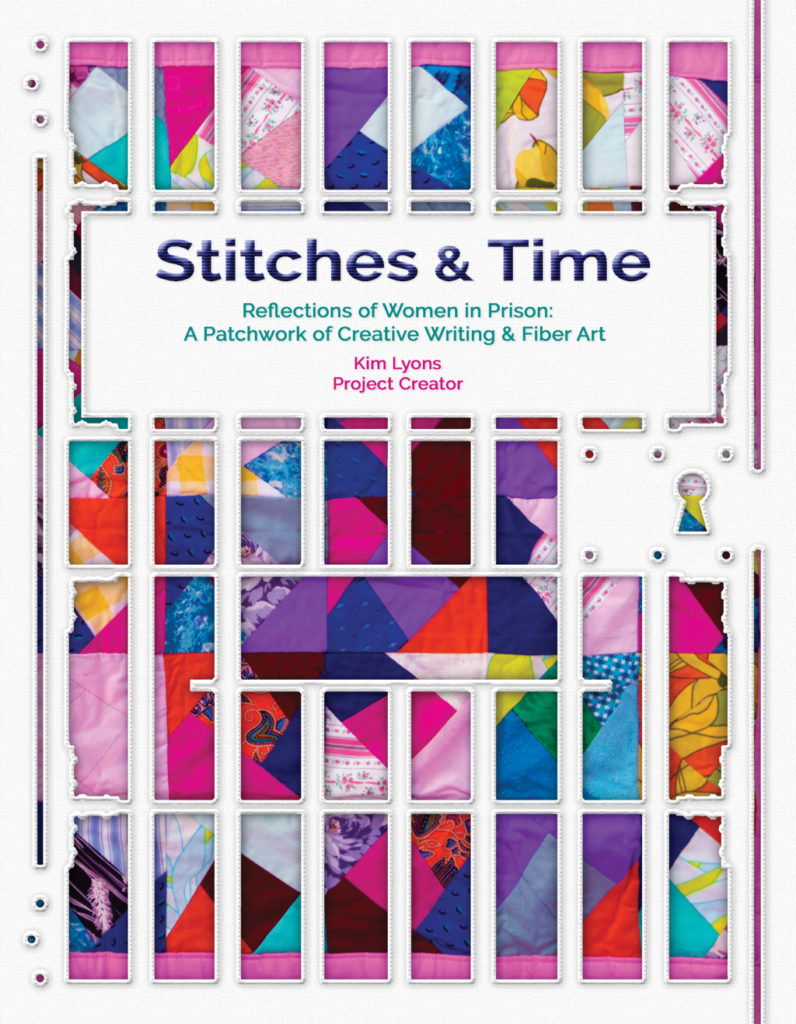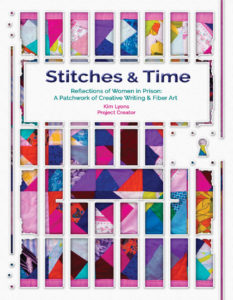 The result, a quilt to be was sold at auction and essays on "A Favorite Dish," "A Pretty Dress," "First Love," "A Letter to Your 12-Year-Old Self." And more.
"When you're dealing with the prisons, you're dealing with mostly men. This was a chance to really hear their voice, not drowned out by men," Lyons said.
Writers approached the essay process, having marginal skills, Lyons said. Some were more able with the craft. They all stuck it out to the end, except for a fifth inmate who joined the project but left early upon completing her prison term.
The larger goal of the project was to make prison life more bearable, with an eye towards the day when inmates rejoin society. There was also a second thought towards the future: a proficient crafts maker might make a living for herself on the outside.
Lyons hails from St. John, where craft making was practiced, embraced and taught; where older women, like grandmother Alma Wesselhoft, met at Elaine Sprauve Library on Tuesdays to hold a sewing circle. And where attendees at the senior citizens meal and recreation program still work with yarn, make mango seed dolls, do needlepoint, and crochet recycled grocery bags into pocketbooks.
In the introduction of "Stitches & Time," Lyons recalls a project where she taught male Golden Grove inmates how to crochet.
"Though it was short-lived, the men were excited to be part of the project and to have a creative outlet," she said.
If given a chance at recreating the craft and writing projects, the project leader said she would do it again.
"I'd like to do it again, or I'd like to see somebody else do it," Lyons said.