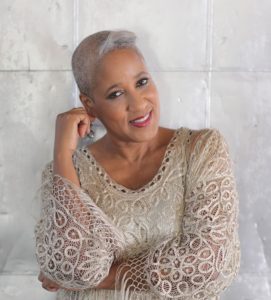 The Forum is wrapping up its 2018/2019 season with a captivating performance by Rene Marie, an experiment in truth. Experience the magical rhythms of jazz, blues, country and more as Rene Marie sings a lyrical story that will take you through a full range of emotions on a soulful ride of the human spirit. Come to "feel" the music on April 13 at Prior-Jollek Hall. Tickets are available at instaseats.com.
The Forum, a nonprofit organization since 1996, is proud to present in collaboration with United Jazz Foundation.
Her clever songcraft and sensual vocal delivery make those personal moments not only meaningful but enlightening to a broad audience and brings a captivating hybrid evening exploring the bright and dark corners of the human experience.
Marie, in a span of two decades, with 11 recordings and countless stage performances, has cemented her reputation as not only a singer but also a composer, arranger, theatrical performer and teacher. Guided and tempered by powerful life lessons and rooted in jazz traditions laid down by Ella Fitzgerald, Dinah Washington and other leading ladies of the past, she borrows various elements of folk, R&B and even classical and country to create a hybrid style. Her body of work is musical, but it's more than just music.
The newest installment in her ever-expanding body of work is "Sound of Red." Released April 2016 and her second Grammy-nominated recording, it is her first album of all-original material. It is an 11-song set that provides insightful glimpses into the many small but profound turning points that are part of an individual life.
Event time is 8 p.m., Saturday, April 13, at Prior-Jollek Hall, Antilles School Campus. The Court Yard will open at 7 p.m. with small meals and desserts by Amalia Café.
Tickets: Adults $25, Teachers $10, Students $5 and Children under 10 years old are for free, but they need a ticket to secure a seat.
Ticket Sales: Online: @ instantseats.com and at the box office of the Prior-Jollek Hall the evening of the performance.
Ticket Sale Locations: Frenchtown Deli, The Medicine Shoppe, Antilles Administrative Building and Chelsea's Drugstore.
Community Outreach: René Marie will give a Special Workshop, open to the public, at the UVI Music Building from 7-8:30 p.m., Wednesday April 10, with the UVI Jazz Ensemble.
Made possible through the collaboration between the Forum, UVI, UJF and VIDE, and supported jointly supported by a grant from the Virgin Islands Council on the Arts and the National Endowment for the Arts.