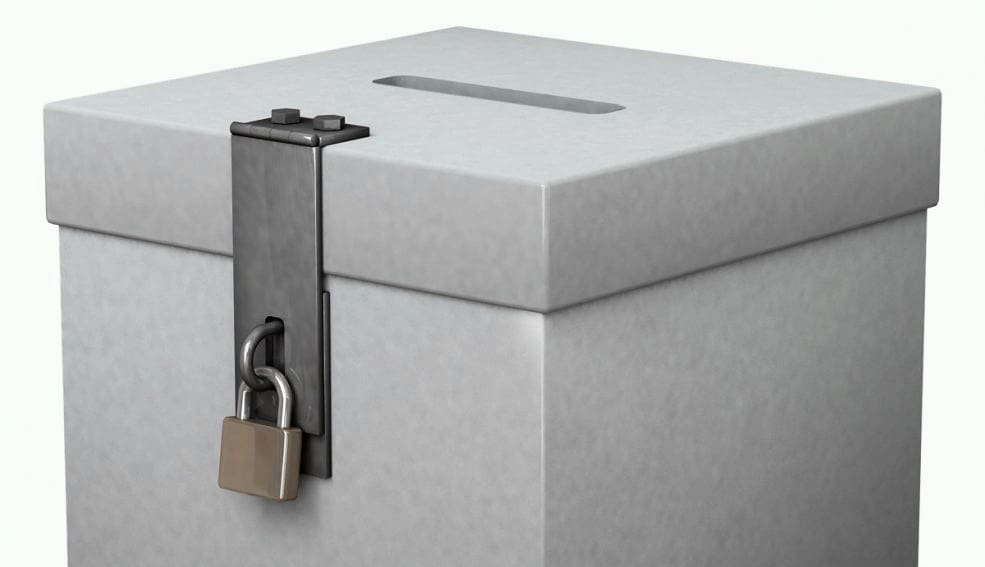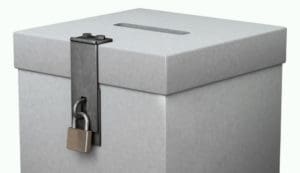 Early voting ends March 22 and on March 30 the territory will cast ballots to decide whether to approve a ballot initiative creating districts, electing more senators at large and bypassing the Legislature to rearrange how senator's office funds work.
The plan does nothing to address any of the problems its proponents say they want to fix.
Meanwhile, if it is enacted it is likely to lead to lawsuits and a prolonged, messy, expensive soap opera of a court battle. Voters should either stay home, reducing the already remote chances of enough voters showing up, or vote no.
First, a prediction: The ballot initiative will probably die a quiet death because fewer than 50 percent of registered voters will come out. But because those who support this idea are far more likely to bother to vote at all, a majority of those who do vote, will vote in favor.
We have no evidence that this was a plan. But if senators had wanted to kill the measure without leaving any fingerprints, having a special election instead of putting it on the same general election ballot being cast for the office of governor was a sharp strategic move.
A majority of registered voters have to vote on the measure and a majority of those voting on it have to approve.
The U.S. Virgin Islands routinely sees greater than 50 percent turnout for general elections when a governor is on the ballot. But it never breaches 50 percent for off-year elections with no governor on the ballot or in primaries or special elections. Even the gubernatorial runoff election last year between Albert Bryan and Kenneth Mapp only saw 43 percent turnout. The 2017 special election Janelle Sarauw won for a St. Thomas senate seat saw 18.6 percent turnout. Several past attempts at initiatives or recalls have been unsuccessful.
But it could happen.
Under the proposal, the territory would be split into five districts: two on St. Croix; two on St. Thomas and one on St. John. There would still be 15 senators. The St. John district would have one senator and each of the St. Thomas and St. Croix districts would have two senators. Then three senators who reside on St. Croix and three who reside on St. Thomas would run at large, to be elected by all the voters of the Virgin Islands. This would mean six senators would be elected at large.
Former radio host Mario Moorhead and sister Mary Moorhead have the most noble of goals here – as do everyone who went out and gathered signatures, those who signed the petitions and those planning to vote for this initiative. It's an impressive achievement in grassroots democracy.
But it doesn't do any of the things they claim. It's a solution in search of a problem.
In an op-ed, Mary Moorhead, one of the main proponents of the measure, argued the change aims to provide "checks and balances," and improve representative "parity" by creating districts.
Mary Moorhead has said the goals also partly to diffuse the tension between districts by increasing at-large representation.
"Our Initiative proposes to return check and balance to the Legislature of the Virgin Islands. It addresses a configuration of six at-large senators and nine district senators as the foundation of the continual resolution between at-large and district senators. Check and balance becomes the impetus that brings continual resolution to an agreement both parties can live with. This is accomplished because check and balance requires the passage of any measure by the Legislature to have the affirmative vote of a majority of at-large as well as district senators," Moorhead wrote in an op-ed.
But that isn't what checks and balances means. The term "checks and balances" refers to the concept that the three branches of government – executive, legislative and judicial – limit one another and check each from getting too powerful, rather than the apportionment of a legislature. If the goal is to check the power of one district over the other- that happens now and the plan actually makes the districts less powerful.
One could try to delve  into all the arcana of how hybrid at-large and district based representation, with two members in each district, might relate to how people are represented and what that means for passing particular types of bills. But the short explanation is there is no clearly predictable effect. The plan is incoherent.
There is a good argument for districts. Right now, the territory has a unique system where the seventh most popular candidate gets a seat. If each island were divided into districts, winners would at least be the most popular candidate in that district. And it would spread out representation to different neighborhoods. It's not clear east St. Croix versus West St. Croix has been an historic problem in legislative representation – there are plenty of senators from both. But spreading it out certainly means senatorial seats would be representative of a wide swath of the territory.
Yet this plan does not even do that. Instead, it has districts which each have two senators. Like the current system, a candidates with little support will be able to win. For example, say one district has three candidates: one gets 5,000 votes, the second gets 200 votes and the third gets 150. You get a senator holding a seat with 200 votes. In a neighboring district, one candidate gets 3,000 votes, another gets 2,000 and third place gets 750 votes. See the problem here? Not only do you get people elected with little support but some votes count more than others. This is far afield from one man-one vote. The current two-district system has some aspect of that- but with the top seven candidates winning, everyone with broad support is elected. This change would merely make the relationship between how popular a candidate is and chances of winning more chaotic and confusing.
Yvonne Tharpes, the Legislature's chief legal counsel, wrote an opinion saying in part that "the constitutional equal protection requirements for fair representations will not me met under this proposal."
Tharpes also said it lacks any means for drawing the districts.
"It is not sufficient merely to declare that there are five districts and name them as St. Croix East, St. Croix West, St. Thomas East, St. Thomas West and St. John," Tharpes wrote.
Republican member of the V.I. Board of Elections Jevon Williams issued a statement echoing those same constitutional concerns about "one person, one vote." Williams said if the measure moves forward, as a member of the Board of Elections, he will request a review by the U.S. attorney for the territory and the Voting Section of the U.S. Department of Justice.
Moorhead also points to problem with GERS and problems locating senators after the 2017 hurricanes. But nothing about the change would make it easier for senators to address GERS nor easier to locate after a storm. Senators would need spines to address GERS. This plan does not implant spines. As for finding senators after a storm, perhaps the idea was that senators would be beholden to their districts and so feel more motivated to travel around more. A senate visit is really just public relations though. Senators do not command crews of rescue workers.
Again, real district-based candidates may have some advantages. But this incoherent, hybrid system does not really accomplish the aims of its proponents nor is it really a true district based system. It's a hodge podge.
St. Croix naturist and culture bearer Olasee Davis recently opined in the Virgin Islands Daily News that voters should support the measure because the territory has serious problems.
"All four major Virgin Islands are different in topography, needs, and so forth. On the other hand, we are one Virgin Islands with common goals. Let residents of St. Croix decide through districting how they want the island to develop. Likewise with St. Thomas and St. John," Davis wrote.
But nothing about the districting plan will "let residents of St. Croix decide … how they want the island to develop" more than the current system.
"It seems to me the majority of Virgin Islanders don't believe the current political system is working for all the people. Tell me, what's wrong in doing something different? What are we afraid of? It is for this reason that in our political system, we have amendments to any reapportionment to move us forward," Davis concludes.
And yes, everyone agrees there are problems with the current system. But random, incoherent changes are never a good idea. "Doing something different" can be fun when you're on vacation. But rearranging the institutions of government should take more careful consideration than deciding whether to eat sushi or dye your hair.
"In my opinion, we have lost who we are as a people. We are always shooting ourselves in the foot politically and getting little done in moving the islands forward for the betterment of all the people of these islands," Davis writes. We don't disagree. Which is why we oppose shooting ourselves in the foot with this poorly thought out change to the government structure.
Getting an independent V.I. Supreme Court was a major step forward. Getting a constitution in place would be a major step forward. Getting real districts that meet legal and constitutional requirements, represented by the single top vote-winner, might be a step forward.
But this measure would just be stepping off the trail and getting lost in the woods.
Enacting this plan will throw elections into chaos and waste precious government resources – taxpayer dollars – on paying high-priced lawyers, first to defend multiple lawsuits, then potentially to pay settlements. The territory needs those dollars for schools, for mental health care, for police, for roads, for schools, for prison reforms, for dozens of things that are far more worthwhile than pointless lawsuits.
Stay home March 30 or go and vote no. Then press the senators to enact a V.I. constitution that has real, single-representative districts.