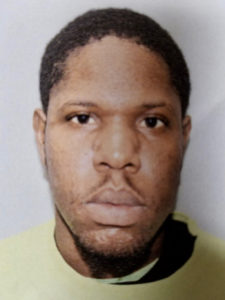 V.I. Superior Court Judge Michael Dunston on Monday sentenced Jahani Joseph to 15 years behind bars after the defendant pleaded guilty to shooting a man seven times while robbing him in the area of Hospital Ground almost three years ago.
Dunston's ruling was in accordance with a closed plea agreement Joseph, 26, of Estate Bovoni entered into with prosecutors, several minutes after the start of his scheduled jury trial, According to a news release issued Tuesday by the V.I. Department of Justice. As part of the deal, Joseph pleaded guilty to one count each of first-degree attempted murder and using an unlicensed firearm during the commission of an attempted first-degree murder in connection with the May 9, 2016, shooting of Raheen Luzunaris.
In exchange for his guilty plea, Joseph agreed to serve a 15-year prison term.
Relying on the statements of several witnesses, including Luzunaris, police issued an arrest warrant for Joseph.
One witness told Det. Ivan Christopher, the investigating officer, that she was at home when Luzunaris, two men and a woman came to her apartment. Shortly after the men left, the woman said she heard gunshots coming from outside. When she went outside of her apartment to look for Luzunaris, another man told the woman that "a male tried to rob Raheen and then shot him." The woman later learnt that Luzunaris was at Schneider Hospital.
Following a report of the incident, police also went to the hospital where they met Luzunaris, who identified Joseph as his attacker.
Police arrested Joseph on Dec. 19, 2017 on a warrant, following his extradition to the territory from Georgia.
Assistant Attorneys General Eugene James Connor III and Timothy Perry prosecuted the case for the government.