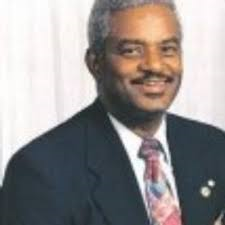 Etienne A. Gibbs, BA, MSW, a social media marketing consultant for several years, has released his first, comprehensive self-published ebook, which is due to be released during the last weekend of March. His ebook, "Why Authors Need Social Media Marketing," will be released simultaneously with the online launch party and grand opening of his website at www.EAG-SocialMediaMarketing.com.
During the hurricane recovery, Gibbs was hired by Dr. Vincentia Paul-Constantin of Beautiful Dreamers as a crisis counselor. Upon expiration of the SAMHSA (Substance Abuse and Mental Health Services Administration) grant, he continued with his social media marketing consultation and eventually combined it with ebook publishing.
As a social media marketing consultant, Gibbs can also be found on DashBurst, Facebook, Instagram, LinkedIn, Pinterest, Tumblr, Twitter, YouTube and Yelp. He invites small businesses to submit their business name and contact information to be entered in his ebook and promoted on the social media websites where he is a member.
The first edition of the ebook will be available online for the month of April and possibly thereafter.