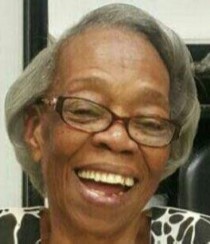 Sylvanita V. Harrigan died on Feb. 18.
She is survived by her sons: Renadius Smith and Claudius Harrigan Jr.; daughters: Sylvia T. Hodge, Sonia A. Hazel and two daughters off-island; sisters: Ann Eleanora Richards, Berly Wade and Harriet Leonard; brothers: Anselmo, Orlando, Austin and Samuel Peters; son-in-law, Gladstone Hazel; and many friends and family too numerous to mention.
The viewing will be held Friday, March 15, from 9 a.m. to 10 a.m. at Turnbull's Funeral Home with services to follow right after 10 a.m. The body will be cremated.