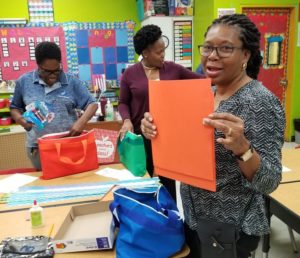 Crowley Logistics supported students in the U.S. Virgin Islands by transporting much needed school supplies to St. Thomas and St. Croix, both of which are still recovering from the devastation and hardship left by hurricanes Irma and Maria in 2017.
As a leading supply chain services company in the Caribbean, Crowley offered to transport, free of charge, the seven pallets aboard a vessel from South Florida to the islands. The nearly 7,000 pounds of school supplies were all donated by, and handled in coordination with, the United Federation of Teachers Disaster Relief Fund.
Additionally, Crowley offered its logistics services for free to load the supplies into two of its 20-foot containers at its Miami warehouse, truck the containers to Port Everglades for loading aboard the vessel, complete all applicable documentation for the shipment, handle customs clearance, and deliver the containers to their final destination on each of the islands.
After arrival, the supplies were distributed in person by American Federation of Teachers President Randi Weingarten, who praised Crowley for its generosity.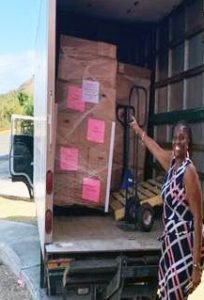 "Thanks to our brothers and sisters in the Seafarers Union and their industry partner, Crowley, we're able to ensure that these much-needed classroom supplies made it to the islands safely. This is what a true partnership in furtherance of recovery looks like," Weingarten said.
"Having transported cargo to the Virgin Islands for over 30 years, donating our services to help those students destined to be the next great leaders of both St. Thomas and St. Croix was an intrinsic honor and opportunity for us," said Steve Collar, senior vice president and general manager of Crowley Logistics.
"We make a concerted effort at Crowley to support education initiatives in the U.S., Central America and throughout the Caribbean. In fact, since 1984, we've provided more than $3 million in scholarship funds to more than 1,000 students and have donated about $2 million to education programs," Collar said.