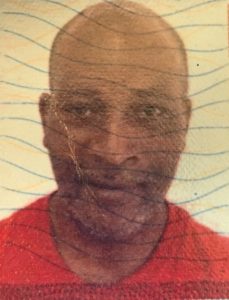 Tyrone "Teba" Brunn of Contant, St. Thomas, died on Nov. 18, at Schneider Regional Medical Center. He was 61 years old. Tyrone worked at the Office of the Lieutenant Governor until his illness when he had to retire.
He was preceded in death by his mother, Norma "Betty" Brunn; grandmother, Ella Benjamin Brunn; beloved cousin, Stephanie M. Joseph; and godmother, Adina Scatliffe.
He survived by his brother, Pedro "Pete" Rios (Marion); nephews: Jaylen and Aiden Rios; nieces: Dorian and Lauren Rios; aunt, Janet C. Brunn; uncle, Claude Gordon Brunn; special cousin/caretaker, Maureen Crawley (Alrid Sr.); cousins: Ambia and Alrid (Jr.) Lockhart, Lisa Chinnery King, Bembry King (TyEisha), Chinnery King, Sharifa, Amy and Halbert (Jr.) Joseph, Stephen Thompson (AnnMarie), Julien, Ashley, Dayna and Riley Thompson, Stanley Thompson, Latori Foster and Marquise Thompson; special friend, Ashton Swift; friend, E. Tin Tin Hart; and many other cousins, family and friends.
Relatives and friends are respectfully invited to attend the viewing at 9 a.m. followed by the funeral service at 10 a.m. on Wednesday, Dec. 5, at Nisky Moravian Church. Interment will be cremation
Arrangements are under the care of Dan Hurley Home for Funerals and Cremation Center of St. Thomas, St. John and St. Croix.
For online directions and condolences, please visit us online at www.hurleydavisfuneralhome.com