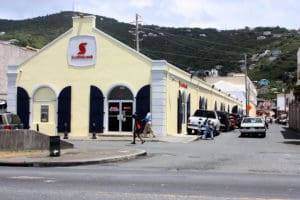 LatinFinance has named Scotiabank the 2018 Bank of the Year for excellence in retail, commercial and investment banking services for Latin America and the Caribbean.
It is the first Canadian bank to ever receive the Bank of the Year award from LatinFinance. The bank was recognized for its, "overall strategy, volume and diversity of transactions; innovation and foresight; execution quality and success of transactions; role in particularly complex, innovative or large deals over the years; and quantity of transactions worked on over the year, and compared to previous years," according to LatinFinance.
"We are honored to have been recognized by LatinFinance as the 2018 Bank of the Year and would like to thank our customers for their loyalty and our employees for their hard work and dedication to providing an excellent customer experience," said Ignacio (Nacho) Deschamps, group head of International Banking and Digital Transformation at Scotiabank.
"This award recognizes Scotiabank for our long history in Latin America as well as our new acquisitions that add scale in the important markets we serve, especially in the Pacific Alliance countries," said Deschamps.
The Bank of the Year is chosen by an editorial panel that reviews financial data and research, considers quantitative and qualitative factors, and weighs analyst opinion. Winners will be honored at an awards ceremony in New York City on Dec. 4 to celebrate LatinFinance's 30th anniversary.
LatinFinance is the leading source of intelligence on the financial markets and economies of Latin America and the Caribbean; it has covered banking and capital markets in the region for more than 25 years. It also provides detailed transaction pipelines, underwriting and advisory league tables, polls and awards.
About Scotiabank: Scotiabank is Canada's international bank and a leading financial services provider in the Americas. It is dedicated to helping its 25 million customers become better off through a broad range of advice, products and services, including personal and commercial banking, wealth management and private banking, corporate and investment banking, and capital markets.
With a team of more than 96,000 employees and assets of $947 billion (as at July 31, 2018), Scotiabank trades on the Toronto Stock Exchange (TSX: BNS) and New York Stock Exchange (NYSE: BNS).
For more information, visit www.scotiabank.com and follow it on Twitter @ScotiabankViews.