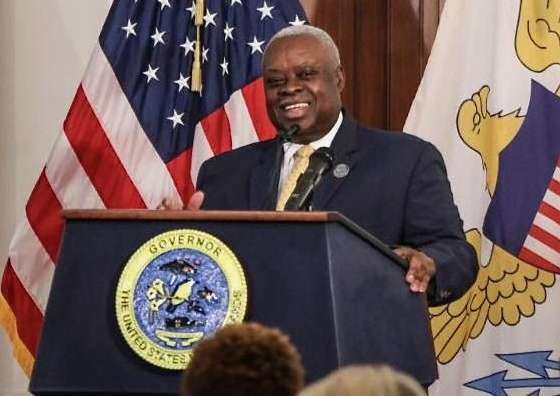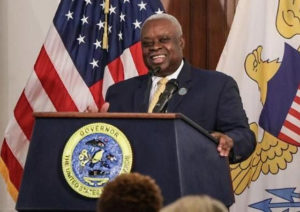 With just over two weeks until the general election, Gov. Kenneth Mapp announced another round of government pay increases Friday.
Government House announced the pay increases, saying 1,200-plus non-union classified and exempt government employees are getting a 3 percent increase. Mapp has announced several pay increases since the party primaries in August.
The statement from Government House calls this most recent round of raises "cost of living" increases. Some employment contracts call for pay increases tied to a cost of living index. Government House does not cite an index here. The raises are retroactive to Oct. 1. Those employees should get one enhanced paycheck immediately before the election.
During legislative hearings on an earlier round of pre-election pay raises, Budget Director Julio Rhymer said the territory had an unresolved, ongoing structural deficit of about $200 million per year. But he said federal and private spending on reconstruction after last year's hurricanes, combined with hoped-for but uncertain revenues from a hoped-for but not guaranteed restart of the St. Croix oil refinery, could generate "about $170 million in revenue growth" in the short term. Reconstruction funding will stop in two to three years.
Asked about the prudence of pay raises amid severe ongoing structural budget deficits, administration officials have said low pay has hurt efforts to fill many vital positions from teachers to police officers to nurses. Officials have pushed back against the idea they are imprudent, saying a better paid workforce will result in more taxes being paid and better functioning institutions, which are necessary to grow the economy.
According to Government House, as of this month, 5,873 government workers have received salary hikes in addition to the new 3 percent raises for 1,200 employees. As of July, the V.I. government had about 7,135 central government employees. It is not clear from the release if there is any overlap between those getting the new raises and those who already received raises.
The pay increases have generated some perhaps unexpected controversy among V.I. government employees.
During teacher contract negotiations in September, union members were unhappy over Gov. Kenneth Mapp's action to raise the pay of the lowest paid teachers without raising the pay of those above them. Some teachers did not like seeing newly hired teachers at similar pay levels as teachers with years of experience. Since then, the territory's two teacher unions have approved a new contract with the government.
Since these new raises were announced, some employees at the Department of Human Services have raised similar concerns.
Among other concerns, some DHS employees say non-unionized managers have not received raises.
"Non unionized managers will now be paid less than the staffs they supervise," DHS employee Brooke Leone said in an email to the Source. As of August, Head Start teachers make more than most of Head Start management staff, she said. Many of those may be receiving a three percent pay increase but some will be paid less than teachers they manage, although no one is being financially harmed.