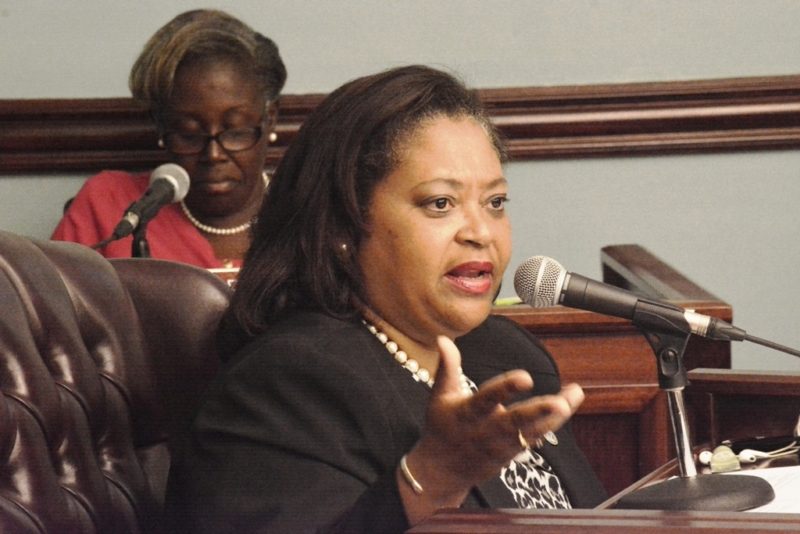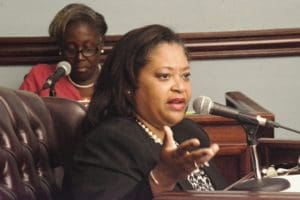 Sen. Janette Millin Young repeated her charge Monday that Gov. Kenneth Mapp is being grossly dishonest by misleading the people of the Virgin Islands regarding the territory's finances, government employee salary increases and an alleged payment of $8 billion from the federal government.
"As most people know, Kenneth Mapp admitted to a New York newspaper columnist:
*'… I'm a politician. Remember, I have to manage my lies.' But he's doing a lousy job of managing his lies and an even worse job managing the V.I. Government," Sen. Millin Young said, reiterating a statement she directed to Mapp at a public forum on Sunday.
"People in this territory know Kenneth Mapp has done the bare minimum to improve their lives for the past 3-1/2 years. Now, in the final few months of his term, he is making wild promises that he knows he can't keep," Sen. Millin Young stated.
The four-term senator, who is a gubernatorial candidate, said Mapp, among other things, is lying about $4 billion having already been received in federal hurricane-recovery money for the Territory.
"The federal government has approved $8 billion for our recovery efforts. But Mapp said we have that $8 billion. There is a difference. We don't have $8 billion in hand to spend. Where are the re-built schools? Where is the re-built infrastructure? Have you seen Emile Griffith Park, as well as many other parks throughout the Territory? That federal money will be distributed to the Territory over many years and has tight restrictions on how it can be spent. Mapp is dreaming if he thinks it can go to salary increases or to the Government Employees Retirement System," she said.
"Just as past governors have promised retroactive salary payments, raises and other guarantees, Mapp will find an excuse not to pay these monies if he is elected. Just look at his track record," Sen. Millin Young said.
"The Territory's problems are many, and they can be solved. It will take time, though. They cannot be solved quickly. And, they certainly cannot be solved with fake promises. Kenneth Mapp needs to forget trying to manage his lies and start managing the Virgin Islands Government. He only has two months left," Sen. Millin Young stated.
Sen. Millin Young, Candidate for Governor
*Kenneth Mapp quote: New York Post, September 14, 2015, Cindy Adams column